Lil Uzi Vert has once again hinted at retirement.
On Friday night, The Rapper tweeted about his desire to hang up the mic after delivering two more albums. "I'm dropping 2 more albums then I'm out," the Philly artist said before taking down the tweet an hour or so later. See a screenshot of the tweet below.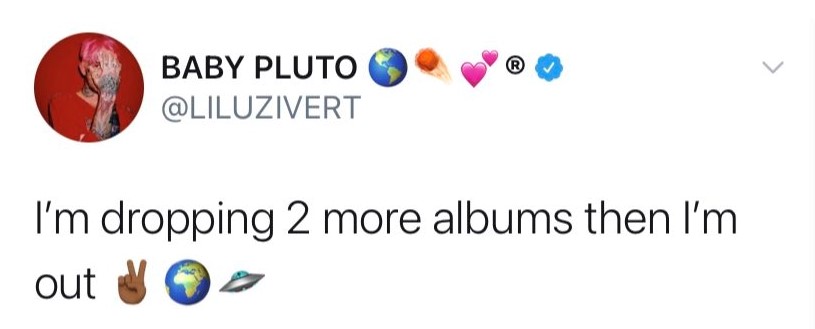 Whether he tweeted in frustration or had an afterthought about the decision, is not known yet. But this is not the first time that Uzi has referred to quitting the game.
At the beginning of 2019 as well, Lil Uzi Vert announced that he was retiring. "Wish I still could go to the studio," the rapper's caption read at the time, followed by "just reminiscing." During those times, he seemed frustrated with his label situation and was taking a lot of time to drop his Eternal Atake album.
On Friday, he teamed up with Future to release a joint project, Pluto x Baby Pluto.