There is a good possibility that Post Malone and Eminem have a collaboration on the way.
Over the weekend, director Cole Bennett uploaded a story on his Instagram which caught the attention of fans. He clicked a picture of an object (is that a baseball bat?) with barbed wire painted on it and an "M&M" figure in the background. As we know, "M&M" has long been jokingly associated with Eminem while the barbed wire design has been a part of Post Malone's branding and marketing for many years.
The IG story also had "shh" and "surprise" emojis pasted on top of it. The Lyrical Lemonade creator took down the story shortly after but not before a few fans were able to catch a screenshot of it.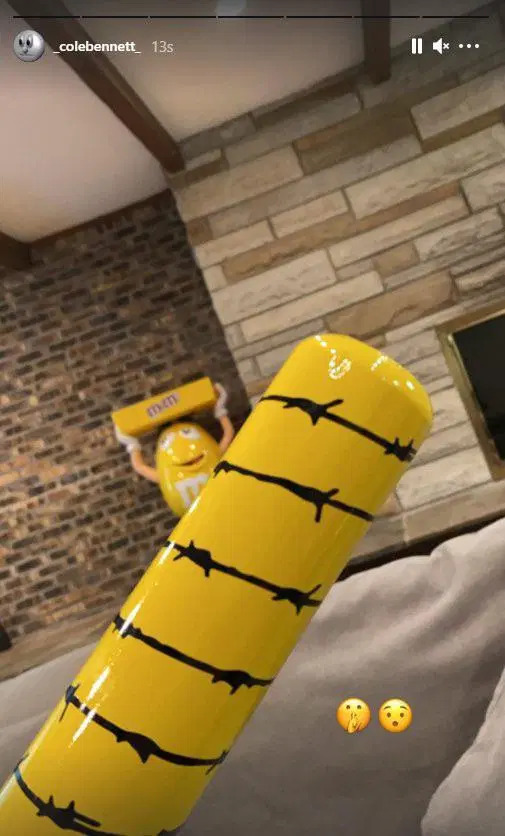 At this point, it is hard to tell whether this can be taken seriously but Cole has hinted at new Eminem material in the past through his Instagram stories. Right before the release of Music To be Murdered By Part 2, he had posted about traveling on 8 Mile, Detroit which gave birth to a strong rumor that Em could be dropping something new — which ended up being true.
As far as Post Malone is concerned, his manager recently revealed that he's planning to release two albums this year.
3. the video photos.

recently a photo surfaced anonymously showing that Eminem was quite possibly shooting a video. a couple days prior Cole Bennett (directed the Godzilla video) posted a picture of him near 8 Mile on his story. could this be for the B Side? pic.twitter.com/9It4bng5Kp

— yuan (@yuanthagoat) December 14, 2020