Earlier this week, Migos finally announced the release date for their much awaited new album CULTURE 3: June 11th. It's led by the new single 'Straightenin'.
It looks like they have a bunch of plans in place to fully promote the album. The group is partnering with Pollen Present for a 4 day takeover in Las Vegas from October 14-17. This will mark their first ever curated fest in Vegas.
The 4 day showcase will have a packed itinerary of events including pool parties, club takeovers, and the first live performance of Culture III album. Many of Vegas's top resorts and nightclubs will play host to a selection of pool parties and club takeovers, as per the press release. The venues are to be announced and tickets go on-sale soon.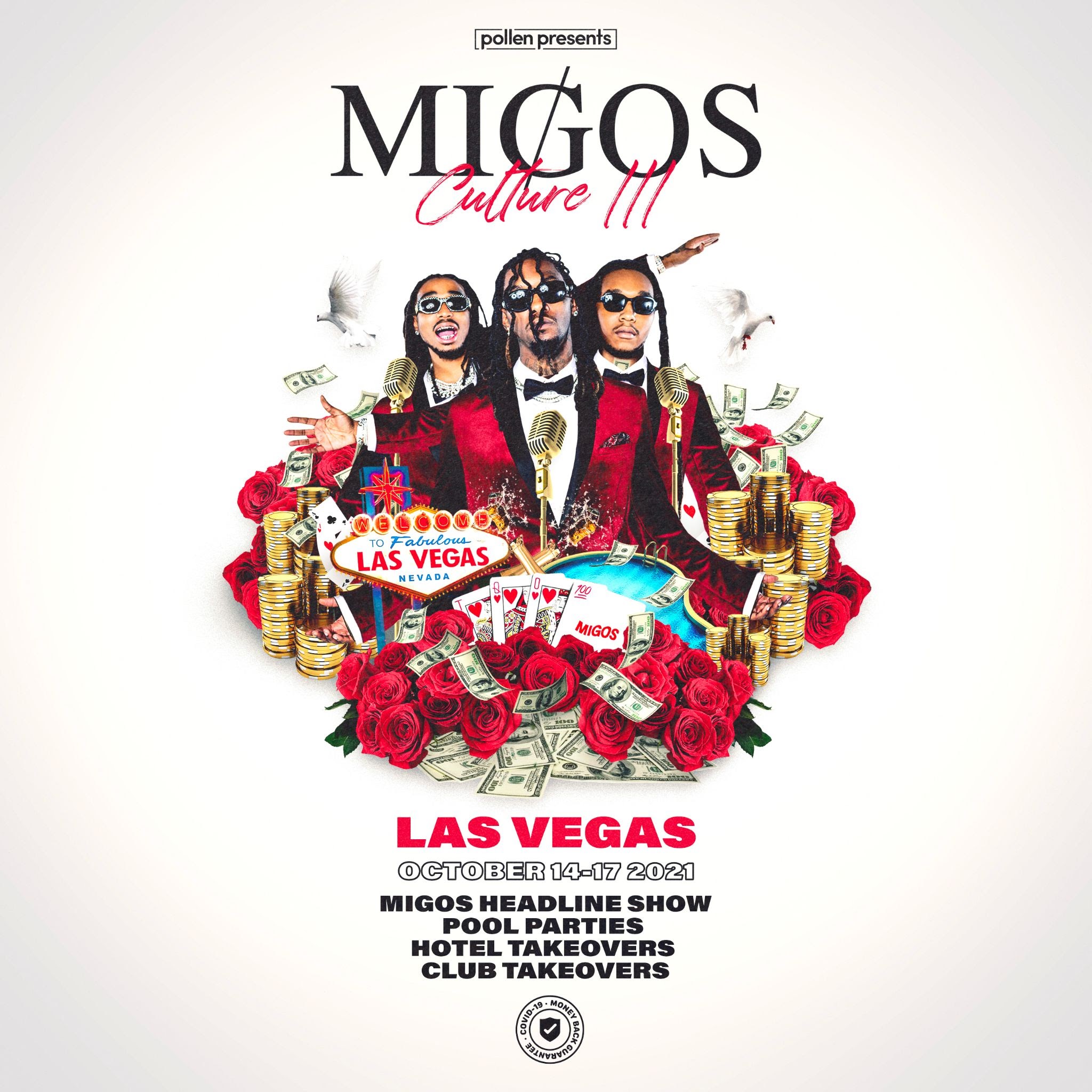 Travel packages for the Migos takeover will include a four day, three night stay at some of the best hotels in Vegas, access to all pool parties and clubs, performances from Migos' curated lineup, and the headlining Culture III performance. Pollen Presents will be offering a COVID-19 Money Back Guarantee making the event 100% refundable if it is cancelled or rescheduled due to COVID-19. Details are available here.