While fans wait for Frank Ocean to drop new music, the singer has decided to launch his own luxury company called Homer.
The surprise announcement was unveiled in a press release on Friday afternoon in which Homer is described as an "independent American luxury company." The venture has apparently been in the works since 2018 and the name Homer depicts "carving history into stone."
The first collection as part of Homer features fine and high jewelry pieces, along with printed silk scarves. The pieces are handcrafted using 18K gold, recycled sterling silver, hand-painted enamel, and American lab-grown diamonds. All pieces are designed in New York but handmade in Italy. The diamonds are grown in the brand's own domestic laboratory.
The prices for the products range from $435 (for an Enamel plus-symbol pendant) to $1.9 million for a "sphere legs high jewelry necklace," as pointed by GQ.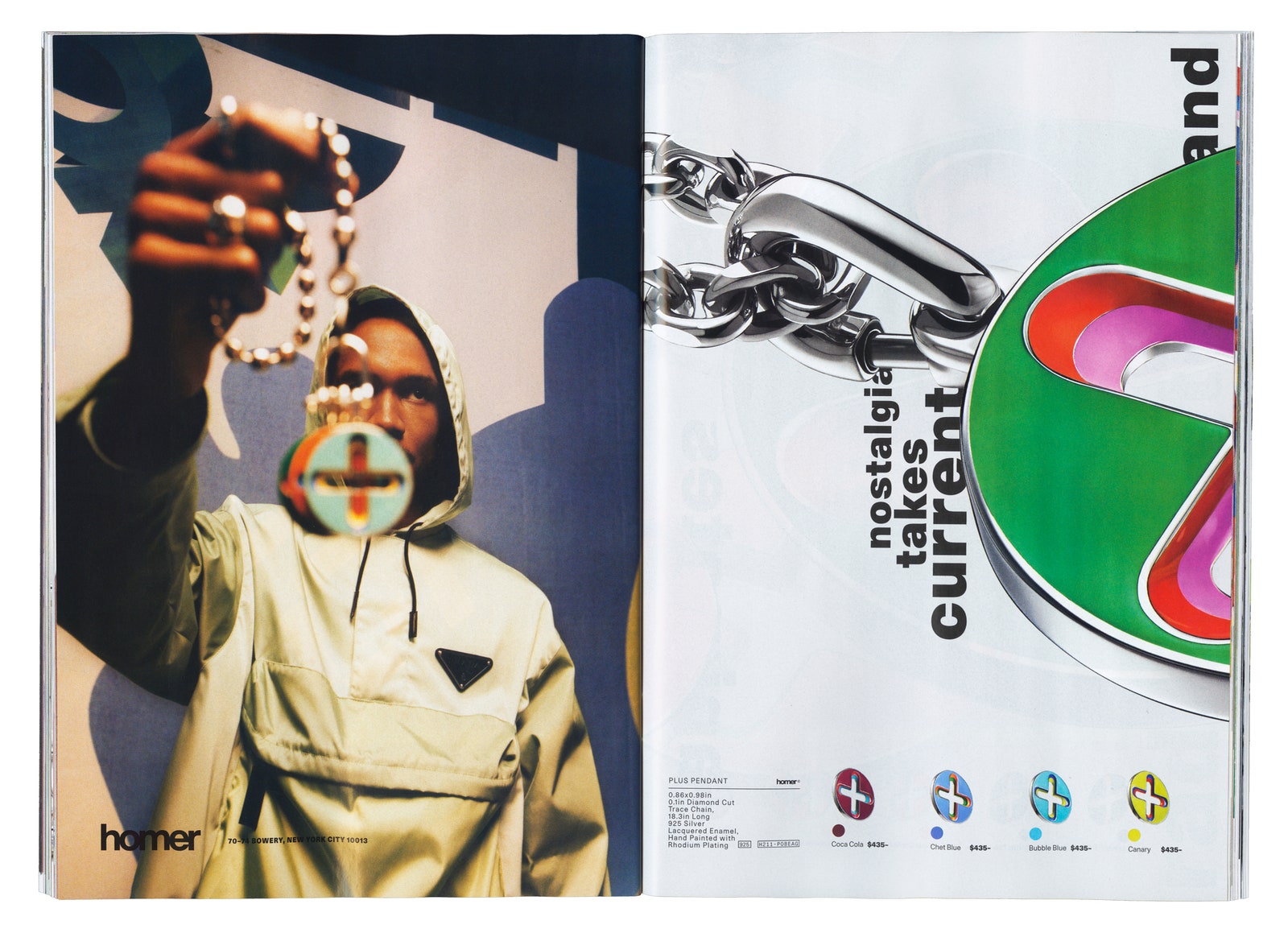 A catalog (take a look at the sample above) can be requested on the official website here. The catalog cover and photography is by Frank Ocean himself while the campaign imagery is by frequent collaborator Tyrone Lebon. Buyers can visit the Homer store in New York to check out the collection. The store opens August 9th 10 AM to 6 PM (Mon-Fri) and 10 AM – 5PM (Sat) and is located at 70-74 Bowery, New York, NY.
Earlier this week, it was announced that the singer, who has not released an album since 2016's Blonde, will headline the 2023 edition of Coachella.