A new video has surfaced where DaBaby can be seen shooting and killing Jaylin Craig in a Walmart in Charlotte, NC in 2018.
The rapper had claimed self defense in the case and charges were never brought against him. DaBaby at the time claimed that Craig and his friend Henry Douglas were threatening the rapper and his family. "Daughter could have got hit, son could have got hit," DaBaby said on Instagram after the event. "Lawyers … telling me not to say nothing … But two [people] walk down on you and your whole … family, threatening y'all, whip out [a gun] on y'all, let me see what y'all going to do."
But a video that has surfaced now from security footage seems to show that DaBaby was the one who attacked first. As Variety notes, the clip does show Craig beginning to pull a firearm out but then he puts the gun back before DaBaby pulls out his own weapon. He shoots Craig in the side and he was declared dead in the Walmart less than an hour later.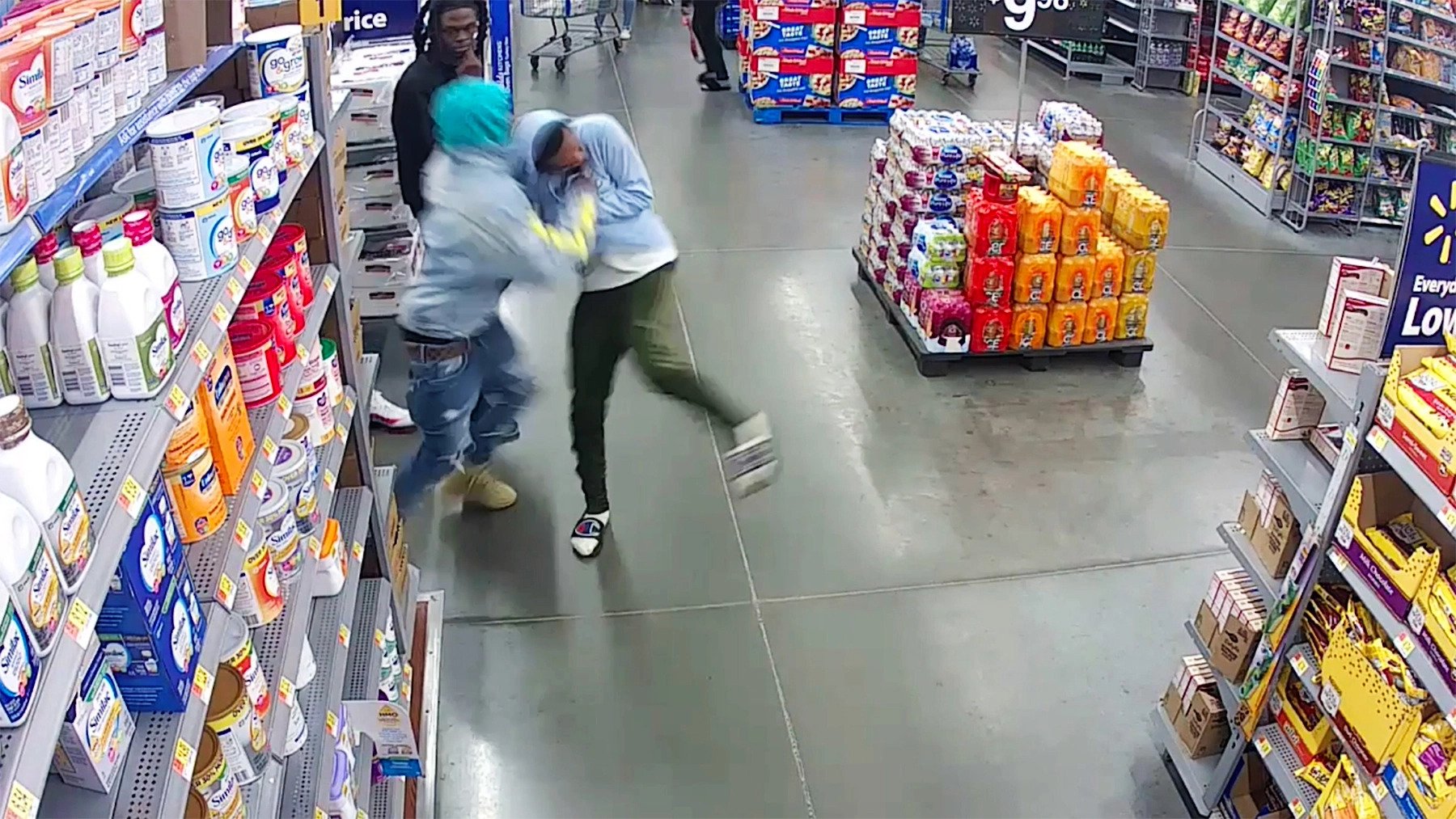 DaBaby was never charged with the killing of Craig but he was convicted of carrying a concealed weapon in connection to the incident. He was sentenced to 12 months probation and a suspended jail sentence. The rapper signed with Interscope shortly after, landing multiple platinum records. Watch the footage in question below.
DaBaby shot and killed 19-year-old Jaylin Craig in 2018, a shooting the rapper claims was in self-defense.

New security footage obtained by Rolling Stone shows that DaBaby appears to be the aggressor, and contradicts key aspects of his version of events. https://t.co/TGZjJ0Da6o pic.twitter.com/M7kbKur3U9

— philip lewis (@Phil_Lewis_) April 25, 2022
In a comment provided to Rolling Stone on why DaBaby didn't face more serious charges, a representative for the DA's office said they "reviewed the police investigative file and agreed with the Huntersville Police Department's decision not to charge Mr. Kirk further, as prosecutors could not prove beyond a reasonable doubt that the defendant did not act in self-defense."
DaBaby also reportedly shot a home intruder at his North Carolina estate earlier this month. When officers arrived, they found a person with a gunshot wound that was not life-threatening to their "lower extremities."