NAV released his last album Good Intentions right around the start of the pandemic and perhaps that played into the fact that it went under the radar for most. But back in June, the XO artist announced that his new album Demons Protected By Angels was on the way.
After the release of a big (but underperforming) single 'Never Sleep' featuring Travis Scott and Lil Baby, now the album is out. The list of guests are impressive, even outside of the two names on the single. Future, Lil Uzi Vert, Gunna, Bryson Tiller and more appear on the LP.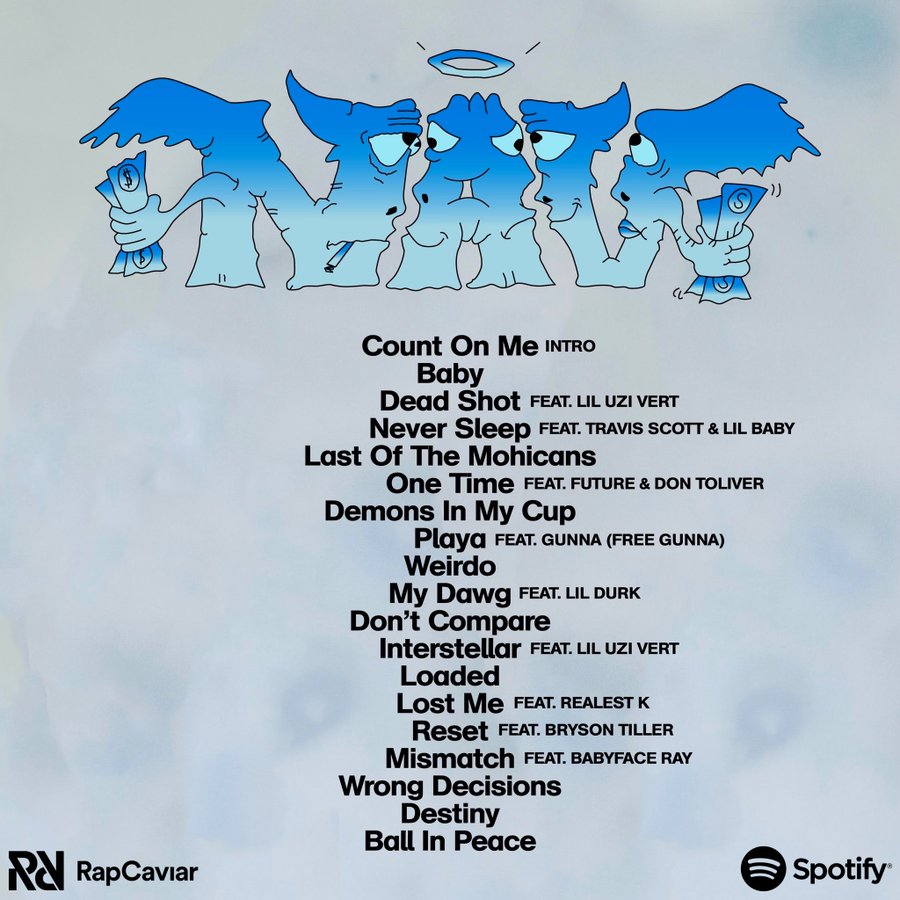 "It was really tough sitting at home for these years. Two years, not dropping. A lot of things happened in the last mixtape. When I dropped it, the election and, rest in peace, King Vaughn died. Just a lot of… I feel like I had to be quiet for a long time and now I'm ready. Just f***ing scream at the top of my lungs. I get quiet by just staying in the studio, locking in, perfecting in, and my fans are really impatient sometimes and be like, "Oh, come on, drop, drop, drop." I'm really trying to get it perfect. And I'm a producer, too. So I'm doing the production side. I'm doing the engineering side. I'm doing everything," he told Zane Lowe about the LP.
You can stream it below.