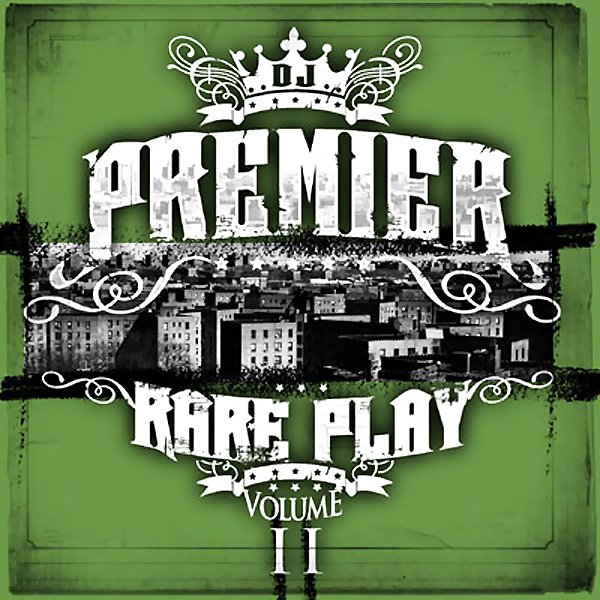 VOLUME 2!!! Once again, DJ Premier compiles and mixes 18 classic rare Works of Mart into an essential mixtape cut and sliced by the G.O.A.T. himself! Underground vinyl-only tracks from long-time partners like Big Shug, Kool G Rap, and Royce Da 5'9″ sit along side rare album and soundtrack cuts by legends like Ol Dirty Bastard, MC Lyte, and Xzibit. Premier. P-p-p-premier.
via FatBeats
I was listening to this tape while it was uploading to mediafire zippyshare. MUST HAVE. Premo has mixed them classics really well. I highly recommend you getting this.
Tracklist and Download link after the jump.
1 Intro
2 Ol Dirty Bastard – Pop Shots
3 Smiley The Ghetto Child – Wake Up Call
4 Marxmen – Bloody Murdah
5 Pitch Black (f. Styles P) – NICE
6 Smooth B – Game Over
7 Gang Starr – Battle
8 Just-Ice (f. Big Daddy Kane) – The immortal
9 Rah Digga – Lesson Of Today
10 Kool G. Rap – First Nigga(Remix)
11 Big Shug – Crush
12 Bumpy Knuckles – P.A.I.N.E.
13 Paula Perry – Extra,Extra
14 Xzibit – What A Mess
15 MC Lyte – Wonder Years
16 Gang Starr – Tha Squeeze
17 Royce – My Friend
18 Edo-G – Sayin' Something