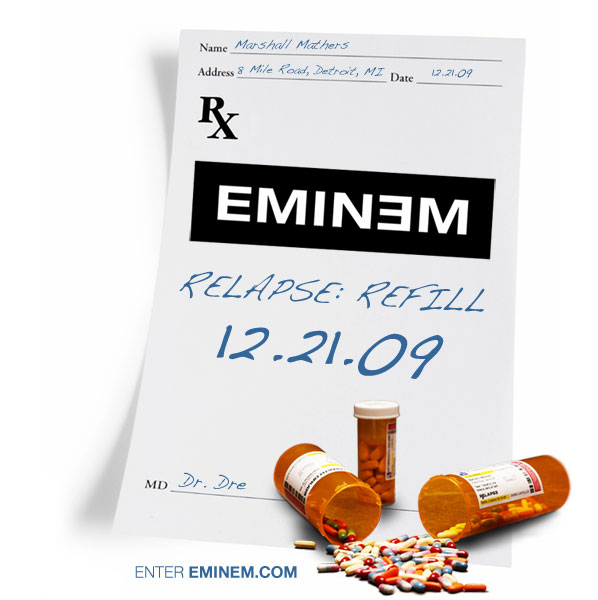 So, more details on the re-release of Relapse have surfaced. The album will have 7 bonus cuts including 2 that we've already heard: 'Forever' & 'Taking My Ball' and will be dropping December 21st.
Says Em:
I want to deliver more material for the fans this year like I originally planned" Eminem says. "Hopefully these tracks on The Refill will tide the fans over until we put out Relapse 2 next year". Eminem has been busy in the studio creating even more new material since Relapse was released. "I got back in with Dre and then a few more producers, including Just Blaze, and went in a completely different direction which made me start from scratch. The new tracks started to sound very different than the tracks I originally intended to be on Relapse 2, but I still want the other stuff to be heard.
The track list is after the cut. I know Track #3 is produced by Alchemist.
01. People Make Me
02. Taking My Ball
03. Insult To Injury
04. Outlet
05. Carrington Pool
06. Forever featuring Drake, Kanye West & Lil Wayne
07. Stainless Ego
Heads up: 2db