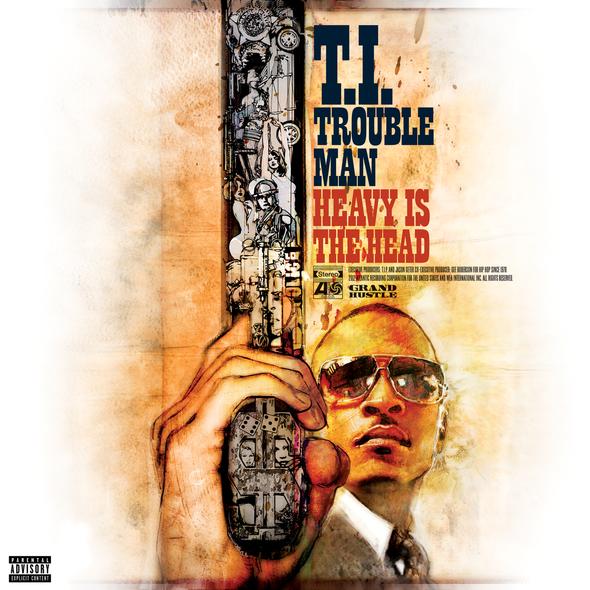 T.I.'s new album Trouble Man: Heavy Is The Head has a firm release date of December 18th and today, the king debuts the interesting artwork and track list for the highly anticipated project.
On November 27th, Tip will release 'Sorry' featuring Andre 3000 exclusively on iTunes, followed by "Meet The Musician" podcast on December 4th and another single 'Hello' with Cee-Lo Green on the 11th.
Peep the 16 titles after the break featuring some of your favorite artists.
UPDATE: Take a look at the back cover below.
1. The Introduction
2. G Season (Feat. Meek Mill)
3. Trap Back Jumpin
4. Wildside (Feat. A$AP Rocky)
5. Ball (Feat. Lil Wayne)
6. Sorry (Feat. André 3000)
7. Can You Learn (Feat. R. Kelly)
8. Go Get It
9. Guns and Roses (Feat. P!nk)
10. The Way We Ride
11. Cruisin'
12. Addresses
13. Hello (Feat. CeeLo Green)
14. Who Want Some
15. Wonderful Life (Feat. Akon)
16. Hallelujah