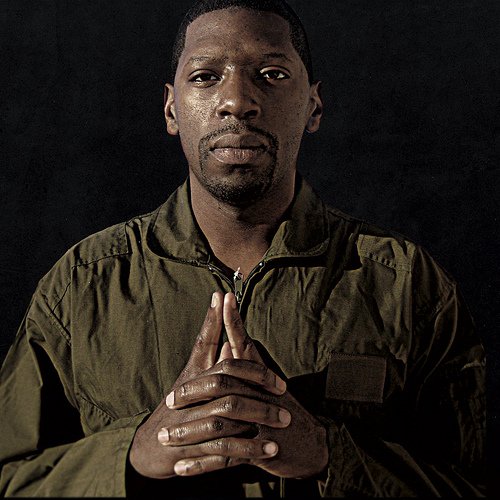 HHNM: Okay. Name your 3 favorite producers (excluding yourself of course).
S1: Wow man, that is very hard question because there's so many dope producers I like.
HHNM: Well, if you can't name 3 you can name any number you like.
S1: Okay let me just name 3 to keep it simple. I'll name J. Dilla of course. He's the one that really made me pursue this and really got me excited to create music on the Hip-Hop level. I will definitely say Kanye because all of his bodies of work have been great to me and very well put together. Third I would say Dr. Dre because he was one I kinda grew up on and who really inspired me.
HHNM: That's a great list. Who are some of the artists you are working with at the moment? What can we expect from you in the near future?
S1: I'm working with Lupe on his new album that is supposed to come out this year. I actually have been working a lot with him. I got a lot of songs with Lupe. This is the second part of Food & Liquor II and I am very involved with the overall sound he's creating. Definitely excited about it.
I had a joint with Game along with my producers J Rhodes & Greg Fears on Jesus Piece called 'Blood Diamonds' which was on the deluxe version. Who else.. I'm working with Raekwon, of course Kanye, Royce Da 5'9" on his solo project, I've been sending some songs to Eminem as well. J. Cole is another one. Then I've been working with Ryan Leslie as well.
There's this incredible singer-songwriter by the name of Roy English. I think he's really gonna be one of those next new cats that really takes off. That's another project I've been heavily involved with, along with my team member Caleb McCampbell.
HHNM: Nice. You mentioned Ryan Leslie and in fact I interviewed him a couple of months ago. He's crazy underrated. Are you working him R Les the artist or R Les the producer?
S1: Yeah, I'm actually producing some stuff with him. In the near future, I'm also supposed to me going out of country to work on something, this documentary he's shooting.
HHNM: One last question and this is something we ask everybody we interview here at Hip Hop N More: Prince or Michael Jackson and why?
S1: (laughs) Oh gosh! Oh man, I love both of them as artists. But as a personal favorite, I would have to go with Michael because his music has made a big impact on me as a producer, just studying his work. Off The Wall is my favorite album, I've studied it very closely and has played a major part in me being creative and attempting to be a trendsetter.
HHNM: That's fair enough. Thanks a lot for chatting with me today, that was fun.
S1: I appreciate you reaching out to me, thanks a lot for the support.
Photo credit: William Neal