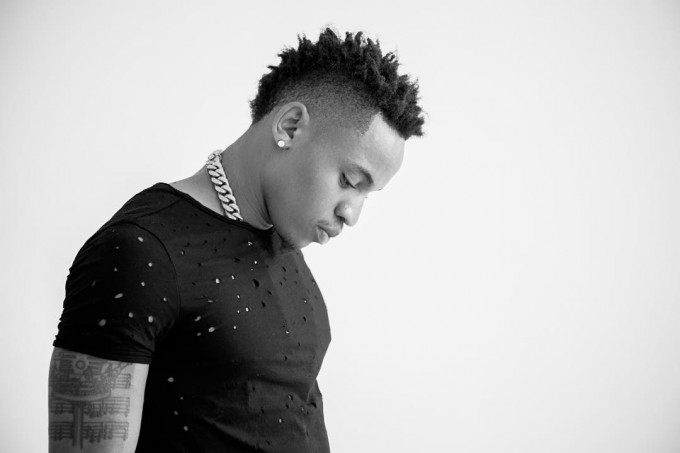 Our latest conversation is with established actor and rising R&B singer, Rotimi.
The young New Jersey resident has already made a mark in the world of acting with shows like Betrayal, Battle Creek, Boss and movies like Divergent. But his role in 50 Cent's hit TV show Power is what really elevated him to the mainstream.
Rotimi is also a rising R&B star with his new single 'Lotto' impacting big on radio. He spoke to us about the song, season 3 of Power, his Royal Wednesday mixtape released last month and what's next.
Hi Rotimi. Thanks for taking out the time to chat with us. What are you currently up to?
Thanks man. I'm actually heading to rehearsal for the 106 & Party, their music countdown. I'm performing and hosting.
It's been a while since a new artist entered the industry who has already seen success in the acting world. How are you balancing the two professions?
Well, for me it's basically compartmentalizing my time and sacrificing some of the finer moments. I try to stay true to my craft by studying a lot. It helps when you're on a TV show (Power) that's already a hit. It's been a beautiful thing.
What is the biggest difference between the music, film and TV industry?
When it comes to music, I have much more control over my creativity and those are all my words and feelings. When it comes to acting, it's kinda just playing another character and doing what someone's told you to. There's a lot more structure to it. Also, I think you can listen to your favorite music the whole time but when it comes to films, you can only watch a film a few times.
Interesting thought. You recently signed to 50 Cent's G-Unit label. What made you take that decision and how is your relationship with 50?
50 believes in my gift and we have the same vision. For me, it made sense to be with somebody whose career I want to emulate in terms of success and maximize every type of outlet like music, films, merchandise, endorsements etc.
There have been a few artists who were signed to G-Unit with 50 giving them a lot of opportunities, including taking them overseas on tour. But it hasn't worked out for some of them. Did that fact ever worry you?
Nah, not at all. We had been friends first so before the deal, we sat down and addressed all concerns so none of that was ever an issue.
Your single 'Lotto' was the most added song on Urban radio last week. What expectations do you have from it?
Yeah definitely. I think it's going to be a Top 5 record.
I personally enjoyed your mixtape 'Royal Wednesday' that you put out recently. What can we expect from you in the future musically?
We're working on the EP right now which should be done next week. I'm also working on the album but the EP should be out by February or March. You know, we'll keep pushing the single as well. Royal Wednesday is going to be on sale too on iTunes soon so we can promote and monetize the project to the maximum.
Any collaborations on that we can look forward to?
We haven't really figured all of that yet but I got some surprises.
Tell us something about season 3 of POWER. What can we expect from it?
In season 3, you will get to see what side Dre chooses and it will surprise people I think. You know, the show is called Power but it's really about the powerless trying to make a claim. It should debut in May.
This is something we ask everyone we interview: Prince or Michael Jackson and why?
Definitely Michael Jackson for me. I grew up listening to his music and have always tried to emulate my style to his.