As a staff of several members, we wanted to bring to our readers a list of songs and albums that we think made an impact in 2015. After releasing the top songs list two days ago, we are excited to follow it up with the albums list today. Our decision on the lists was collective but our criteria may be a little different from other critics or media publications so make sure you take a look at that before continuing to read the selections.
The criteria (albums):
We made our selections based on the following:
1. The list contains the albums which we played the most in 2015 hence the term "favorite". Sales, radio spins or critical acclaim are no factors.
2. Only those Hip-Hop & R&B albums released between January 1 and December 31, 2015 have been considered.
3. The selections are based on collective votes from our staff members — Navjosh, Akaash, Maher, Eric, Joe & Jason.
4. And most importantly, the list is in no particular order.
Big Sean – Dark Sky Paradise
Big Sean went into album mode in 2014 coming off mixed reactions to some of his previously released music but he quickly turned it around with a smash single ('IDFWU' featuring E-40) and calculated promo moves. He then delivered one of the best albums of the year with heavy replay value.
Kendrick Lamar – To Pimp A Butterfly
To Pimp A Butterfly has received several #1 selections for best Hip-Hop album of the year and deservingly so. Very few Hip-Hop artists in the mainstream circuit are bold enough to attempt the creation of a Funk/Jazz driven Hip-Hop album with no obvious radio singles, and even less are capable of achieving this sort of feat. This is exactly what Kendrick Lamar accomplished with this landmark body of work, a monumental and conceptual piece which flawlessly portrays why K. Dot's artistry is so profound and so necessary in a musical climate that doesn't often reward such thoughtful and ambitious work. To Pimp A Butterfly may not have been what the masses were expecting, but Kendrick delivered with his rewarding substance and relayed a message that the world needed to hear… We gon' be alright.
Lupe Fiasco – Tetsuo & Youth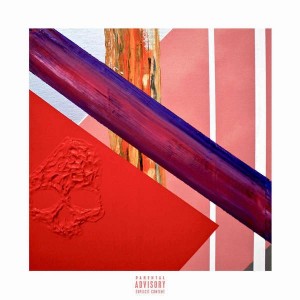 Tetsuo & Youth will never attain the acclaim of Lupe Fiasco's previously lauded albums such as Food & Liquor and The Cool, but this album was a return to form for Fiasco this year and reminded us why he still remains as one of Hip-Hop's most talented emcees. The lyrical mastermind showcases his universally respected rapping ability on tracks such as the epic 'Mural' while also implementing strong conceptual songwriting which allows several Tetsuo & Youth offerings to shine ('Prisoner 1 & 2', 'Deliver'. Overall, Tetsuo & Youth is a well-assembled, authentic body of work from Lupe and it received a lot of play throughout 2015.
Chris Brown & Tyga – Fan Of A Fan: The Album
Tyga is an easy target for folks on social media, given his friction with Drake and relationship with Kylie Jenner. But you got to keep the music aside and truth is, his collaborative album with Chris Brown, Fan of A Fan: The Album was a standout project of 2015. Banger after banger with hardly any need to skip a track, the album is perfect for the easy listening sessions.
Dr. Dre – Compton
Hip-Hop fans had been waiting over a decade for Dr. Dre to finally release Detox but rather than succumb to outdated expectations, the West Coast pioneer wisely decided to accompany one of this year's best movies in Straight Outta Compton with an appropriate soundtrack to satisfy the masses. Rather than retreating to previously applauded play-books or just gravitating toward today's trendy sounds, Dr. Dre was ambitious on Compton and selected just the right group of musicians to ensure the deliverance of a multi-faceted body of work. Compton has just the right blend of smooth riding nostalgia, in your face Gangster Rap, and forward-thinking novelty to make things interesting. Overall, Compton proved itself as a great project from front to back and it was a welcomed addition to a stacked year of quality music.