It's that time of the year again. 2015 was an eventful year for Hip-Hop which was full of ups & downs. One thing which can not be denied is, there was some great music released during the twelve months.
As a staff of several members, we wanted to bring to our readers a list of songs and albums that we think made an impact in 2015. Our decision on the lists was collective but our criteria may be a little different from other critics or media publications so make sure you take a look at that before continuing to read the selections.
The criteria (songs):
We made our selections based on the following:
1. The list contains the songs which we played the most in 2015 hence the term "favorite". Sales, radio spins or critical acclaim are no factors.
2. Only those songs released between January 1 and December 31, 2015 have been considered.
3. The selections are based on collective votes from our staff members — Navjosh, Akaash, Maher, Eric, Joe & Jason.
4. And most importantly, the list is in no particular order.
Kendrick Lamar – 'Alright' (Prod. by Pharrell Williams & Sounwave)
We gon be alright! All thanks to Kendrick, of course. The Grammy-nominated emcee gave hope and promise to the communities suffering at the hands of police violence this year, and just like his entire album To Pimp A Butterfly, Kendrick crafted "Alright" for us, the people. A socially relevant song and a banger at the same time, this was a winner.

Post Malone – 'White Iverson' (Prod. by FKi)
Post Malone made everyone a fan this year with his hit single 'White Iverson'. The goofy, free spirited rapper by way of Dallas has been nothing short of humble this year. "White Iverson" is a catchy tune that everyone can vibe out to. Question is, with a promise that his debut album "will change the world", can Post maintain the vibes going into 2016? We will soon find out.
Drake – 'Hotline Bling' (Prod. by Nineteen85)
Drizzy did it again in 2015 with 'Hotline Bling'. The "song of the year" in many critics' eyes, Drake was able to capture the entire world's attention with this song. From the viral video to the 100s of remixes, "Hotline Bling" is pure gold.
Future – 'March Madness' (Prod. by Tarantino)
Future had a ton of hits this year, but 'March Madness' stuck out the most for us. Upon first being released, every club in the universe had bottles popping and people turning up the moment Future's voice was heard. Excellent song from start to finish.
Young Thug – 'Check' (Prod. by London On Da Track)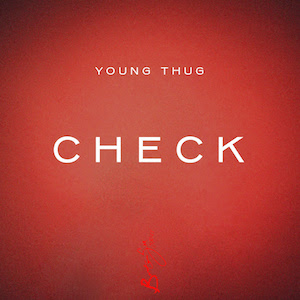 While many demean Young Thug for failing to create music of substance, one thing you can't deny is his ability to craft feel good music. The best example of that in his array of music this year was Barter 6's  'Check' which was a perfect record to turn up to all Summer. We hate to say we told you so but…
continued on page 2..