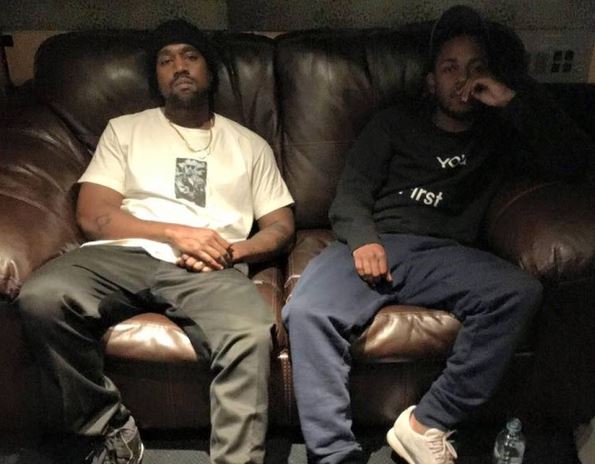 Two more collaborations between Kanye West and Kendrick Lamar have hit the internet.
Back in February, we heard their song 'Madlib Freestyle 6' after it surfaced online courtesy the hacker group Music Mafia. Today, two new songs from the high profile artists are out there on the wild web — one is called 'Don't Jump' and the other is the demo version of 'Father Stretch My Hands'.
The first one, 'Don't Jump' has a dark instrumental and has K.Dot delivering fiery raps on it. By the sound of it, one can guess that it's the same instrumental that was played before the stream at the theater screenings of Yeezy Season 2 showcase. The other one is titled 'Liberated' which is a very obvious demo/alternate version of The Life of Pablo standout 'Father Stretch My Hands'. According to the description on Soundcloud, it's produced by Toronto producer-rapper Nav. Stream both below.
UPDATE: The CDQ version of 'Liberated' aka 'Father Stretch My Hands' is out.
'Don't Jump':
'Liberated' (CDQ):
"Also all Good Fridays songs will be on Tidal. Me and Kendrick got 40 songs and me and Young Thug got 40 songs. 40/40 club!!" Kanye had tweeted in 2016 before he deactivated his entire Twitter account. It doesn't look like he was joking around.