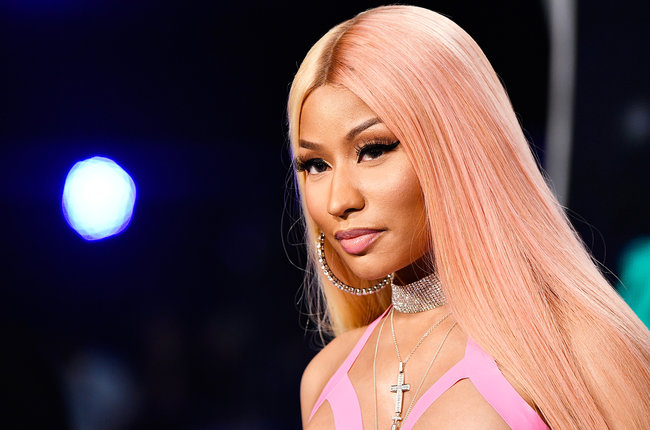 UPDATE 2: A 15 second snippet of 'Barbie Tingz' has hit the internet. Listen below.
https://instagram.com/p/BhcC86OFofv/
UPDATE: Nicki Minaj has made it official! Two new singles 'Barbie Tingz' and 'Chun-Li' arrive Thursday at 1 pm ET. The title of latter seems to be inspired by the character in Capcom's Street Fighter series. 'Chun-Li' is produced by J Reid. He has earlier produced for Freddie Gibbs, Boosie and more.
https://www.instagram.com/p/BhZmcvnBJTd/
https://www.instagram.com/p/BhZmlQzhw5U/
Prod by @JReidDaProducer 🔥🔥🔥🔥🔥🔥🔥🔥🔥🔥🔥🔥🔥🔥🔥🔥🔥🔥🔥🔥🔥🔥🔥🔥🔥🔥🔥🔥😈😈😈🔥🔥🔥🔥🔥🔥🔥#PAS pic.twitter.com/H1t6LoSmzc

— #JreidChevi (@JReidDaProducer) April 10, 2018
Nicki Minaj has been away from social media since December, 2017, reportedly to focus on her upcoming fourth studio album. But she returned two days ago with a cryptic tweet titled "4" which she quickly deleted soon after.
Alert 🚨: Nicki recently tweeted "4" then quickly deleted the tweet. What does this mean?👀 pic.twitter.com/X7qsgzCw0H

— Team Nicki HQ (@TeamNickiHQ) April 8, 2018
When she followed up with another post and delete tweet which said "3" yesterday, fans were sure that she's about to drop new music in 3 days which is Thursday night. Now, French website Maslia2007 has let the cat out of the bag that Nicki will be dropping a new single titled 'Barbie Tingz' soon. Considering that the website usually posts material in the week of music release, we're pretty sure it's coming Thursday night (April 12). Check out the artwork below.
https://twitter.com/TheStandom/status/983755932508160000
According to some fans online, Nicki is releasing two singles, with the other one titled 'Half Back'. We'd have to wait and see how true that holds.
3

— Young Thug ひ (@youngthug) April 10, 2018
Young Thug also tweeted the same (3), leading to speculation that he could be involved in the new music plans. The rumor is that he will he releasing his own new single titled 'Anybody' with the Nicki Minaj on the same day. He had previously previewed the song on social media.