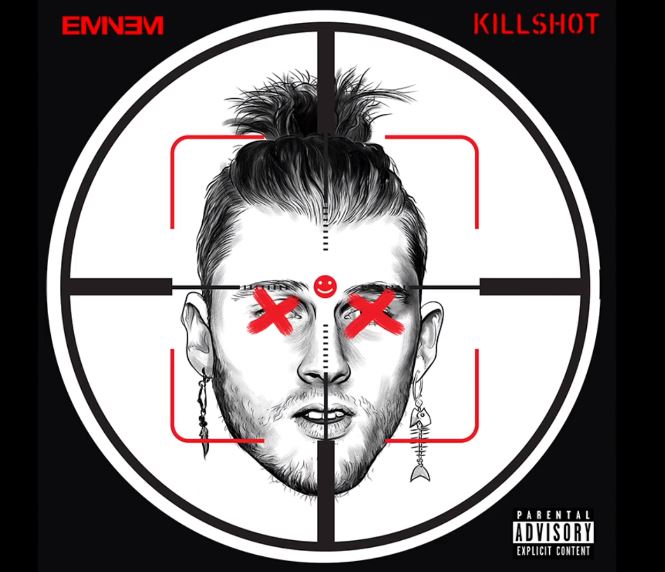 After Machine Gun Kelly dissed Eminem on 'Rap Devil', the Shady legend fires back with 'Killshot'.
This wasn't totally unexpected as Eminem's good friend Mr. Porter had warned us that a reply from Marshall will be coming our way at some point. Eminem sounded pretty pissed at MGK in his interview with Sway as well. Em doesn't hold back at all on 'Killshot', taking lethal shots at the Bad Boy signed rapper.
"Got you at your own wake, I'm the billy goat You ain't never made a list next to no Biggie, no Jay Next to Taylor Swift, and that Iggy ho, you about to really blow Kelly, they'll be putting your name Next to Ja, next to Benzino, die, motherf*cker," raps Eminem. "Kellz, the day you put out a hit is the day Diddy admits that he put the hit out that got Pac killed," he takes shots at Diddy as well. Listen below.
Iggy Azalea responds to the name drop: