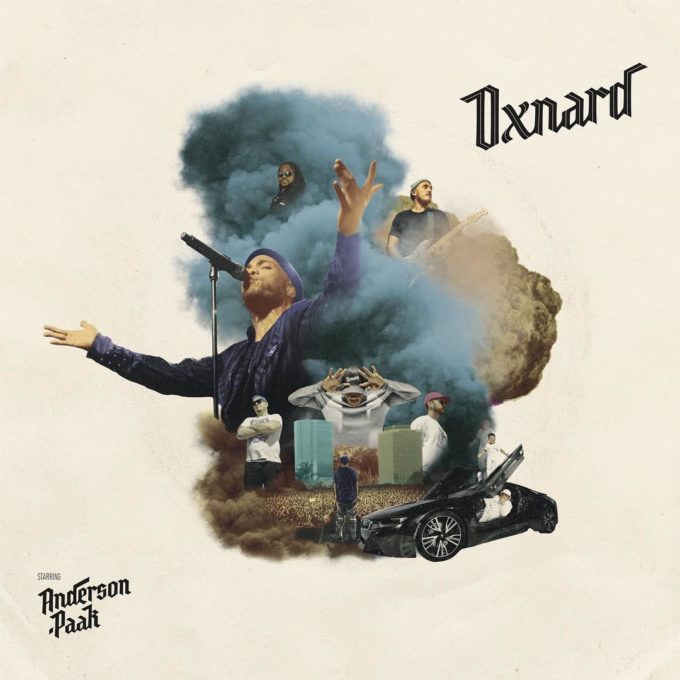 Anderson .Paak is releasing his much anticipated album Oxnard on Nov. 16th via Aftermath Records.
The first single 'Tints' featuring Kendrick Lamar is doing pretty well (the video is out now too) at the moment and the talented singer-rapper is set to drop another single soon. But before that, he is giving fans a chance to pre-order the album. With it, .Paak has also unveiled the album's tracklist and as we were hoping, Dr. Dre is making an appearance on it.
The 14 song album also features guest appearances from Pusha T, J. Cole, Snoop Dogg, Q-Tip, BJ the Chicago Kid and more. Peep it below.
Track List:
1. The Chase (feat. Kadhja Bonet)
2. Headlow (feat. Norelle)
3. Tints (feat. Kendrick Lamar)
4. Who R U?
5. 6 Summers
6. Saviers Road
7. Smile / Petty
8. Mansa Musa (feat. Dr. Dre & Coco Sarai)
9. Brother's Keeper (feat. Pusha T)
10. Anywhere (feat. Snoop Dogg & the Last Artful, Dodgr)
11. Trippy (feat. J. Cole)
12. Cheers (feat. Q-Tip)
13. Sweet Chick (feat. BJ the Chicago Kid)
14. Left to Right