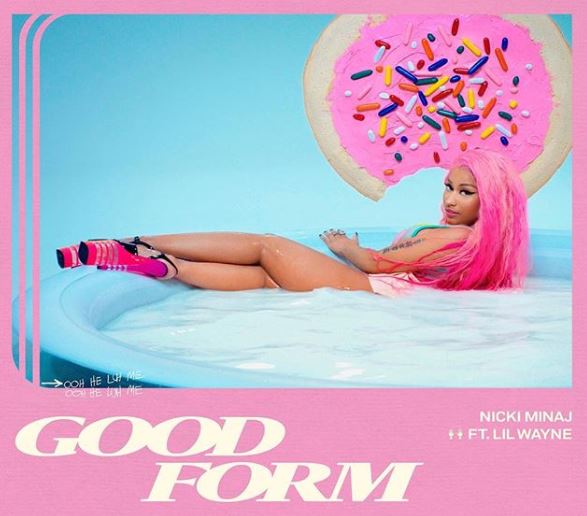 It looks like Nicki Minaj has decided that 'Good Form' will be the next official single off her latest album Queen.
Hmmmm lemme think & get back to ya. XO https://t.co/gmySNYacpL

— Mrs. Petty (@NICKIMINAJ) August 19, 2018
Nicki had tweeted in reply to me back in August that she will "think" about giving the song the treatment of a single. But she has something special planned for the release. Nicki has enlisted her Young Money boss Lil Wayne on the updated version of the song which arrives on Nov. 27th. With Weezy added to the mix, this track definitely now has bigger potential.
We won't be surprised if it arrives along with a music video. What do you think of the decision?
https://www.instagram.com/p/BqaeMRMgYmV/
A few days ago, Nicki previewed her contribution to the upcoming Spider Man animated movie.