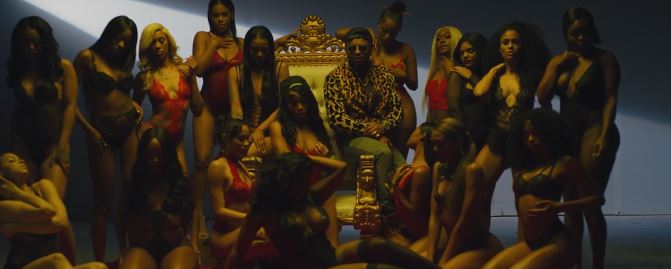 Back in December, The-Dream released a triple disc album titled Ménage à Trois: Sex Tape Vol. 1, 2, 3 which contained 40 new songs. It was certainly a lot for any fan to digest.
The music however, was pretty good in quality but since then, he hasn't released many music videos to promote the project. Now he has partnered with TIDAL for the exclusive release of his raunchy 'Bedroom' music video featuring a ton of ladies. Watch it below.
"On the surface, 'Bedroom' sounds like an ordinary piece from R&B's bone structure, but the true purpose is to bring everyone out of the independent space of the 'I don't need anyone' mentality and just be available to be loved or sexed up!" Dream said about the track. "The video tells us not to hide from the beauty of women and sexuality, but to embrace it; none of us are here without it."
In January, The-Dream hinted that he's readying the release of another triple disc album.