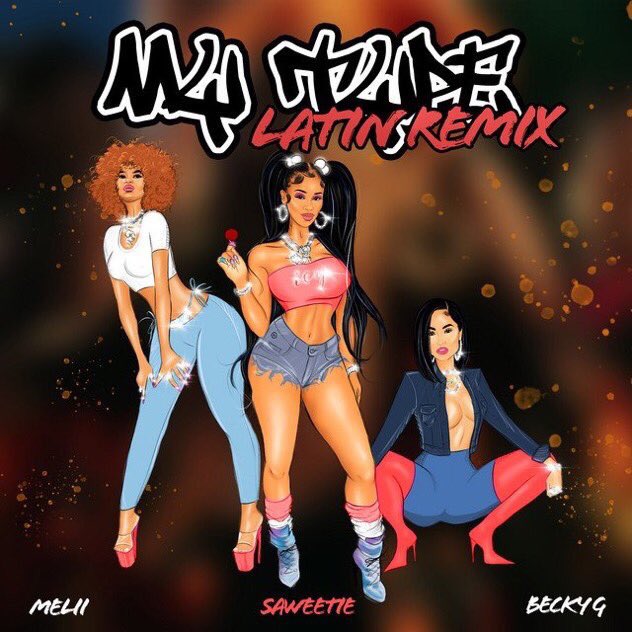 Saweetie's single 'My Type' has been a sort of surprise hit this year but at the same time, not so surprising seeing how well ratchet leaning songs from female artists have done well in the past couple of years.
'My Type' saw its fist drop on the Billboard Hot 100 this week but it's still going solid at #30 and up in spins on the radio nationwide. However, Saweetie wants to keep the momentum going as she unveils a new remix of the song today, going the Latin route with the help of Becky G and Melii. Listen below.
Last month, Saweetie shared a remix of the track with Jhene Aiko and City Girls which made headlines due to Jhene's short but suggestive raps.