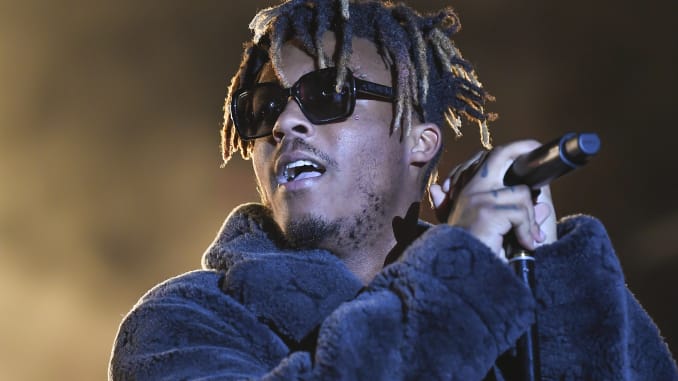 Juice WRLD was one those young artists who used to record a ton of music. As we all know, the Chicago rapper and singer was a popular freestyler where he would sometime perform off the top for hours.
So it's believable that he had a lot of unreleased music in the vaults before his untimely passing in December after suffering a seizure following a private flight from L.A. to Chicago. Over the past few days, dozens of songs from the talent have surfaced online with titles like 'Codependent', 'Hypnotic', 'KKK/999', 'Runaway', 'Dome' and more. There's also a collaboration with Lil Yachty named 'Confused'.
The exact number of tracks to hit the internet are difficult to determine but we have seen at least 26 of them in this past week. There is no word if his estate and family are planning a posthumous album but a good guess would be that they are. Time will tell if these end up making a future project.
Juice WRLD also posthumously appears on Eminem's song 'Godzilla' which is currently the best performing cut from the latter's latest album Music To Be Murdered By.