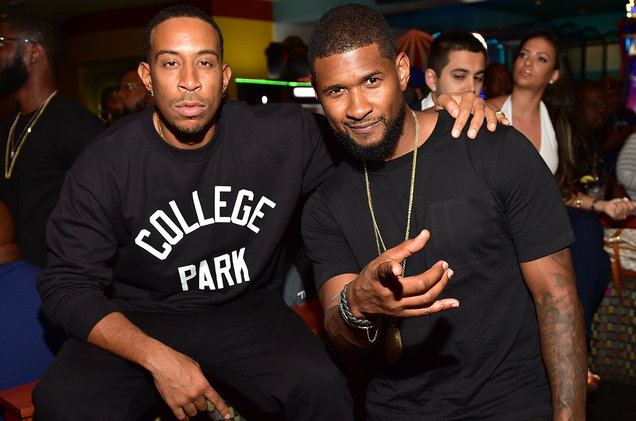 The Nelly and Ludacris battle is currently underway on Instagram Live as part of the VERZUZ series curated by Swizz Beatz and Timbaland.
It's too early to say who is ahead at the moment but the competition is tough. When Luda played the worldwide smash 'Yeah!', he revealed to viewers that a joint project between him, Usher and Lil Jon is in the works. The Atlanta star didn't expand on whether it's an EP or a full length album but this is interesting for sure.
The three artists recently joined forces on Usher's single 'SexBeat' which was also debuted on VERZUZ during the Lil Jon-T-Pain battle last month.  The bedroom jam followed the trio's huge hit 'Yeah!' which ended up becoming one of the biggest worldwide hits, and 'Lovers & Friends' which came out the same year.