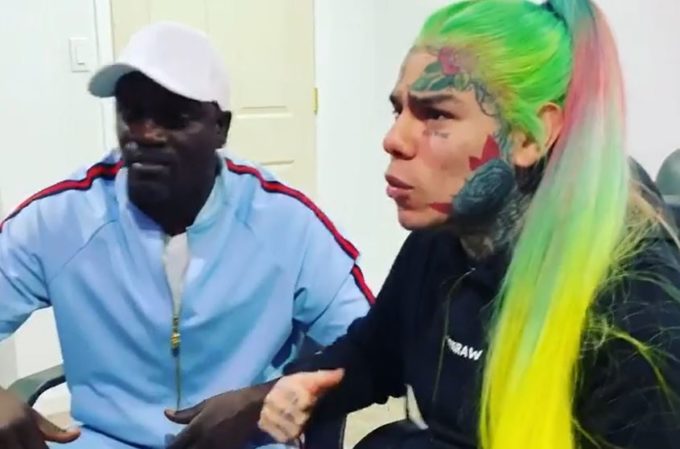 Tekashi 6ix9ine made a lot of noise with his comeback single 'GOOBA' which debuted at the #3 spot of Billboard Hot 100 upon release.
For past few weeks, the controversial rapper has been teasing the release of his next single with a special guest. It was originally supposed to come out a week ago, but Tekashi delayed it in light of the protests in the country following George Floyd's killing by the Minneapolis Police.
Today, 6ix9ine has taken to Instagram and revealed what the song is. To our surprise, it's a collaboration with Akon called 'Locked Up Part 2', a sequel to the latter's classic song from 2004. In the clip, the two artists play a minute-long portion of the song which has the same hook and beat as the original. Check it out below. Do you think this will be a hit?
Tekashi's previous single 'GOOBA' missed the top spot of the Hot 100 chart last month, prompting him to allege manipulation by Billboard in favor of other artists.