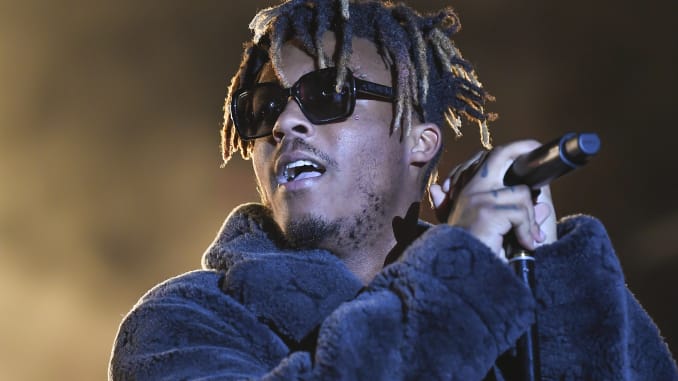 A few days ago, it was announced that Juice WRLD's posthumous album Legends Never Die will release this Friday, July 10th.
A new single 'Life's A Mess' featuring Halsey was also shared with fans. Tonight, we get more new music from the talented Chicago crooner. This time, he collaborates with multi-genre producer Marshmello on the upbeat 'Come & Go' which you can listen below.
"Watching you take breaks to do wheelies on your dirt bike and then come back and finish a whole song in one take was normal and to be able to be on this album with you and show the world what we made together means so much to me," said Marshmello about the song and collaborating with the versatile artist. "You were a great person and I miss you everyday man. You will live forever through your music."
This sounds like it could become a hit. RIP Juice WRLD.