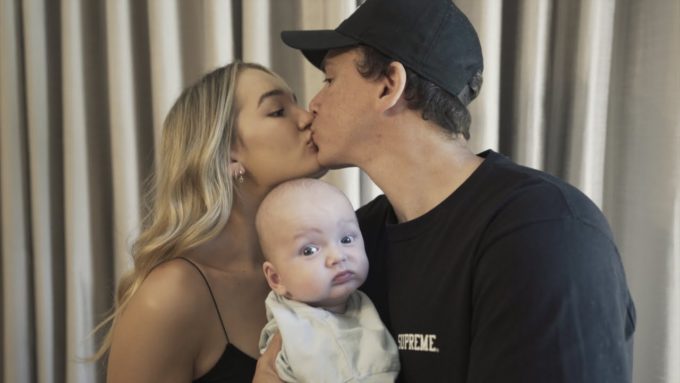 UPDATE (July 28): Logic has also released a simple video for the album standout 'Aquarius III'.
Previous story (July 27):
Logic's final album No Pressure was released this past Friday to a pretty positive response from fans.
The album, which hardly has any commercial songs and contains tons of strong rhymes, is expected to move 75-85k copies in the first week. Today, the Def Jam rapper has unveiled the music video for the song 'Dadbod' which he wrote in dedication to his son, Little Bobby. The video captures some moments at his home while he spends time with his wife and son as well as solo riding his car and swimming in his pool.
There are a lot of packed boxes seen in the clip which is because the rapper is moving to Montana. Watch it below and in case you missed it, check out his in-depth interview here where he talks about reasons behind retiring, addiction to social media and more.