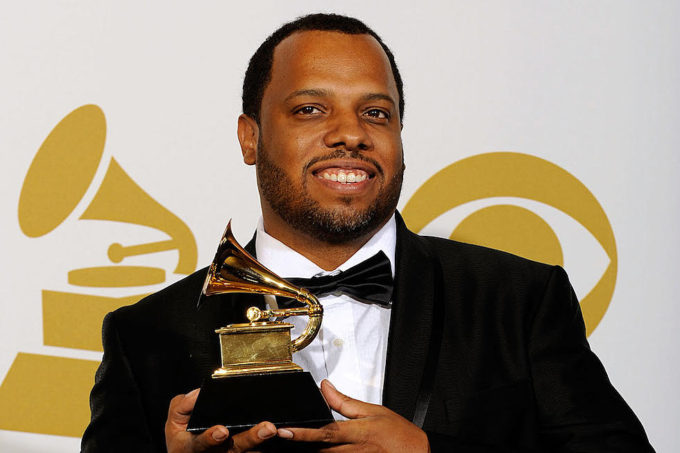 In a surprise move, producer No I.D. has sold off 100% of his worldwide copyrights and publishing royalties to Hipgnosis Songs Fund Limited.
In a press release, the UK based firm announced that the highly acclaimed producer aka Ernest 'Dion' Wilson has also sold off his writer's share of income, in a catalogue which comprises 273 songs. The sum of the transaction has been not revealed but we're guessing it's massive.
Wilson is considered the "Godfather" of Chicago hip hop, and has achieved commercial success with iconic artists including Kanye West, Jay-Z, Alicia Keys, Usher, Rihanna, Common, Drake and Ed Sheeran. He also recently executive produced Logic's final album, No Pressure.
The firm has been on an acquisition binge of producer catalogs lately. Between March 2019 and March 2020, the company spent about $700 million to acquire 42 catalogs. In October last year, the company struck a similar deal with another super producer, Timbaland, acquiring 108 albums and songs written or produced by him.
Merck Mercuriadis, founder of Hipgnosis Songs Fund Limited and The Family (Music) Limited, said: "The words NO ID are a stamp of excellence on any album. From Kanye West's 808s & Heartbreak, My Beautiful Dark Twisted Fantasy and Yeezus to Jay-Z's astonishing run from American Gangster through The Blueprint 3, Magna Carta Holy Grail and 4:44, Dion has been in the middle of everything that is great about Hip Hop for more than two decades. He is a special creator and everyone in the Hipgnosis Family is proud to have him standing next to us."
No I.D. added: "Not many have the best intentions for the artist and the creators. Merck and the Hipgnosis team have shown that they are a safe home for the songs that score our lives."