Megan Thee Stallion has addressed the reports going on social media on Thursday that the abuse charges against Tory Lanez have been dropped.
A couple of accounts on Twitter posted incorrect information from the court's website which showed that the assault case against the Canadian rapper-singer was no longer listed. The L.A. County D.A.'s Office had charged Tory with 1 count of assault with a semiautomatic firearm, and 1 count of carrying a loaded, unregistered firearm in a vehicle in the case which left Megan wounded in her feet. Tory has pleaded not guilty to the charges.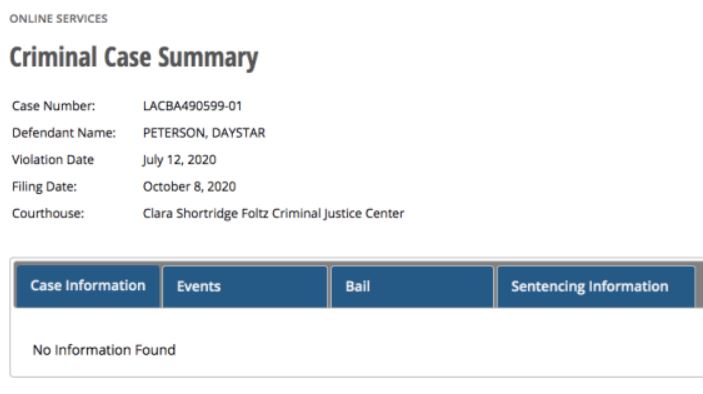 Tory has already posted $190,000 bond and been ordered to stay 100 yards away from Megan. He had denied the allegations on social media, saying that the truth will come out eventually. After a couple of journalists confirmed that the charges had in fact not been dropped (Tory's team also confirmed), Megan took to Twitter and lashed out at the people running wild with the fake story.
a rep for Tory Lanez says it is NOT TRUE that charges against him in the Megan Thee Stallion shooting were dropped: "The blog that posted this info is wrong. I assume the docket hasn't been updated … The next hearing date is in mid-February."

— Joe Coscarelli (@joecoscarelli) January 21, 2021
"Y'all can't tell when shit fake news? Y'all still don't see an ABUSER picking with me ? The first court date got pushed back bc of the inauguration but I can't wait until the MF FACTS come out ! Bitch you shot me AND MY STORY NOT CHANGING AND BITCH YOU GOING TO JAIL," she wrote in an angry tone.
AT THIS POINT IM GETTING ANNOYED ! STOP BELIEVING EVERYTHING YOU READ ON THE MF INTERNET. Imagine how I feel waking every day seeing people LIE and turn my trauma into a joke ? That whole team figures out ways to create doubt with my story every week and the media eats it up

— HOT GIRL MEG (@theestallion) January 21, 2021
"Y'all so believe black women and protect black women online BUT WHEN I LITERALLY SAY I GOT SHOT ITS CONFUSING," she said in another tweet. The case is expected to be brought up next in middle of February.
Y'all can't tell when shit fake news? Y'all still don't see an ABUSER picking with me ? The first court date got pushed back bc of the inauguration but I can't wait until the MF FACTS come out ! Bitch you shot me AND MY STORY NOT CHANGING AND BITCH YOU GOING TO JAIL

— HOT GIRL MEG (@theestallion) January 21, 2021
How tf I get shot now I'm the worlds biggest mf villain !? All y'all pussy ass niggas and pick me ass hoes GONE EAT YO MF WORDS

— HOT GIRL MEG (@theestallion) January 21, 2021
Y'all so believe black women and protect black women online BUT WHEN I LITERALLY SAY I GOT SHOT ITS CONFUSING

— HOT GIRL MEG (@theestallion) January 21, 2021