Dave Chappelle, Talib Kweli and Yasiin Bey have announced a surprise: they are launching a new podcast called The Midnight Miracle.
The three have remained friends for many years so the combination doesn't sound unusual at all. According to the press release, the salon style show "provides a glimpse into a very interesting season in the lives of the three hosts and their friends, and features guests from among the country's most influential cultural icons."
The show will be released in the coming weeks on the Luminary network, and will be available on the Luminary channel on Apple Podcasts when its new subscription platform debuts worldwide in May. It was promoted during the Apple Event taking place at the time of publication of this article.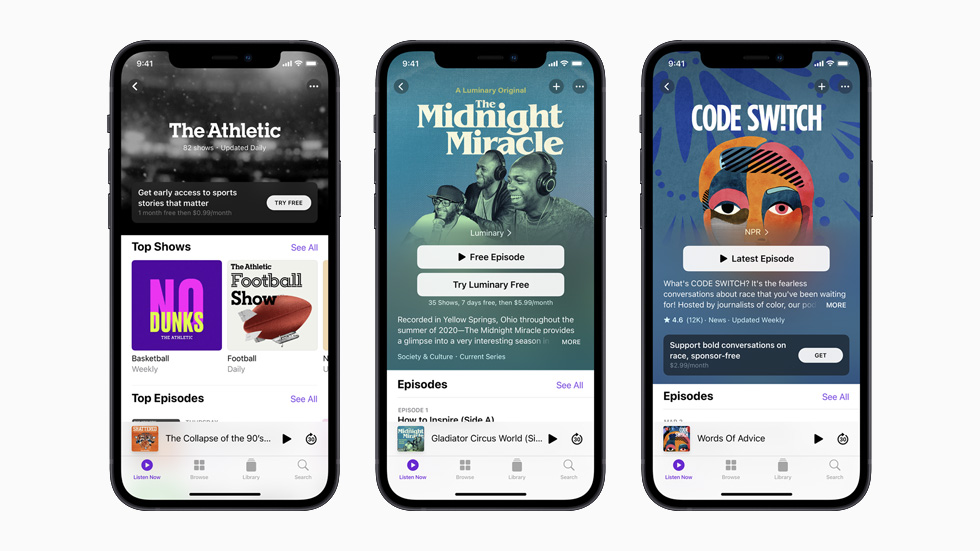 Listeners in more than 170 countries and regions will be able to sign up for premium subscriptions that include a variety of benefits curated by creators, such as ad-free listening, access to additional content, and early or exclusive access to new series.
"Making a podcast isn't the obvious next move for me, but it's the right one. The Midnight Miracle gives you a look into how me and my friends process the world around us, and I think it will change the way listeners think of what a podcast can be," said Chappelle about the podcast.
According to the release, the conversations are punctuated with sketches, impersonations, archival audio clips," and a soundtrack that includes music from D'Angelo, Heatwave, Charlie Parker and more. It was recorded during Chappelle's legendary 2020 Summer Camp in an intimate setting at "The Shack."
A single season is planned for now, with new episodes starting in the coming weeks and continuing throughout the year, with a summer hiatus. The three edited more than 100 hours of recorded content for the show.
"Talib, Yasiin, and Dave each bring deep wells of perspective to The Midnight Miracle. The conversations between them and their friends are humorous and profound, and the show is edited in a truly unique fashion. We are really proud to be a home for groundbreaking audio like this," said Mark Silverstein, Luminary Chief Content Officer.