JAY-Z doesn't do much press but he has sat down for a new interview with The Times UK where he discusses his new campaign with Puma, the times of Covid, legacy, family and more.
When asked about how he hopes to be remembered by the people, the superstar rapper and entrepreneur says that he'd like people to mention him in the vein of greats like Bob Marley. "I'm not beyond ego, right? Hopefully they speak of me [with] the names of Bob Marley and all the greats. But that's not for me to say," he said.
"I'm most proud of overcoming my circumstances and providing opportunity for people who look like me and who came from the same situation that I've come from," he said while commenting on what he's most proud of in his life.
Hov also talked about how he goes to the gym so he can keep up with his children and be as active as possible. "You ever seen my legs? They're horrible. So of course!" he joked when asked if leg day was the worst day from the routine.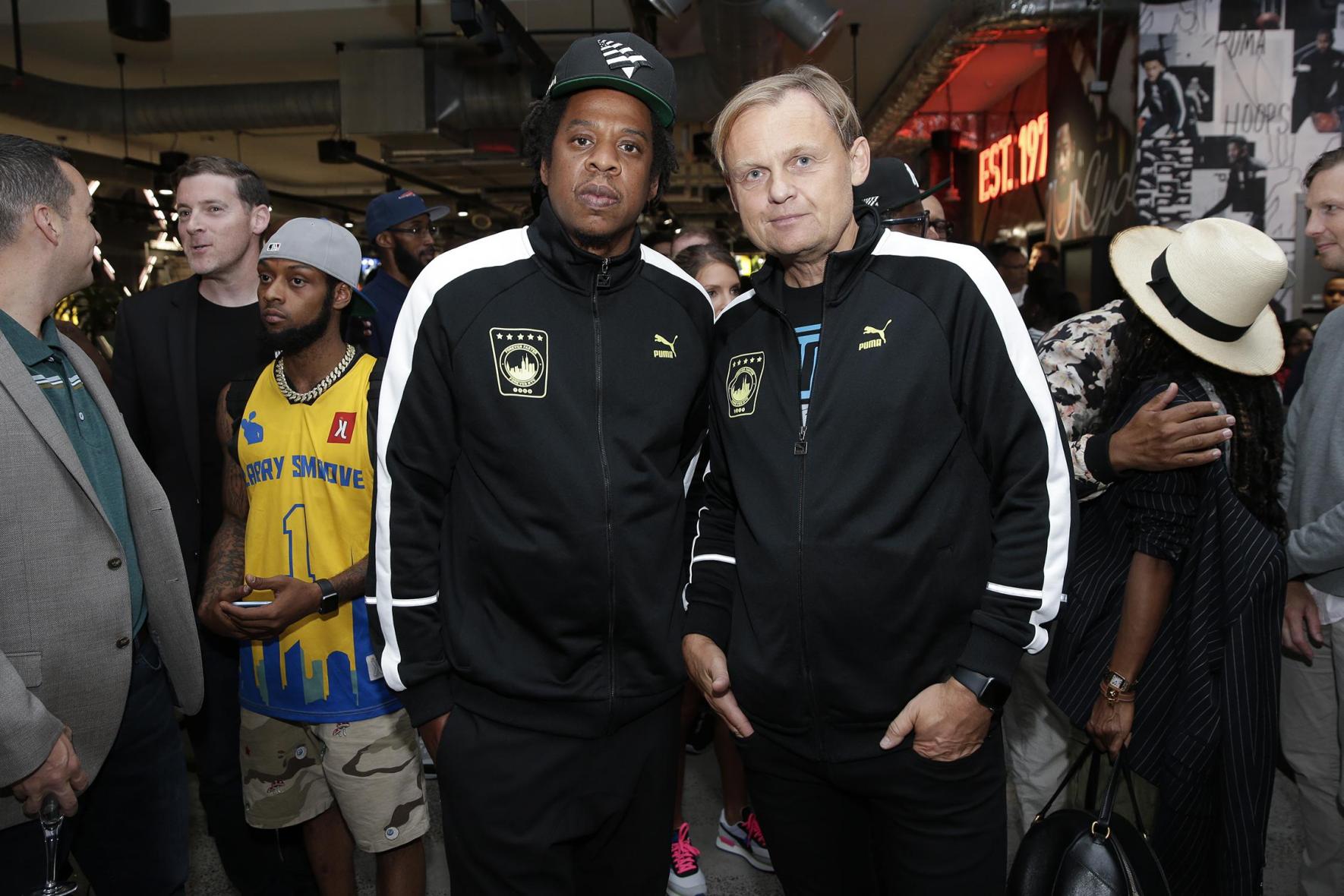 Puma's new campaign that Hov is helping with is built on the slogan "Only See Great" and he wants to stay optimistic about human race as a whole trying to get out of a pandemic. "We have to bounce back and we have to be great and we have to rebuild. I'm forever an optimist."
"In the beginning it was time for everyone to sit down and really connect, and really focus on family and being together, and take this time to learn more about each other," he said about the time when Covid-19 first impacted last year. He adds that children need love and support, and not just handing over businesses by their family. "Feeling loved is the most important thing a child needs, you know? Not 'Here's this business that I'm going to hand over to you, that I'm creating for you.' What if my child doesn't want to be in music or sports? I have no idea, right? But as long as your child feels supported, and feels loved, I think anything is possible."
Regarding the race issues plaguing America and rest of the world, Jay says it's frustrating but he wants to remain positive. "As a human race we're still on basic things. We're still on Stop Asian Hate. We can't sit and cry over spilt milk, but we do have to acknowledge that there's milk, right? But yes, to answer your question, it's very frustrating… Are we here today? No. Are we further than 50 years ago? Yes."
Jay says that he wouldn't be heavy on social media even if he was 20 years younger today, adding that young artists are sometimes too pressured into commenting on issues like social justice. "These kids, it's unbelievable.. Imagine having a microphone and you're asked about social justice questions at 18 years old? It's like, 'What? I'm meant to know the answer, and if I don't answer the correct way, if I don't say everything right, even if my intentions are right, and I don't say the same right thing, it's going to be everywhere'," he said about cancel culture.