J. Cole has played around with the idea of retirement in the past.
Back in December, in a rare Instagram post, he teased three upcoming projects, including The Off-Season which drops this Friday. "I still got some goals I gotta check off for' I scram…" he wrote, hinting that he plans to retire after the planned releases.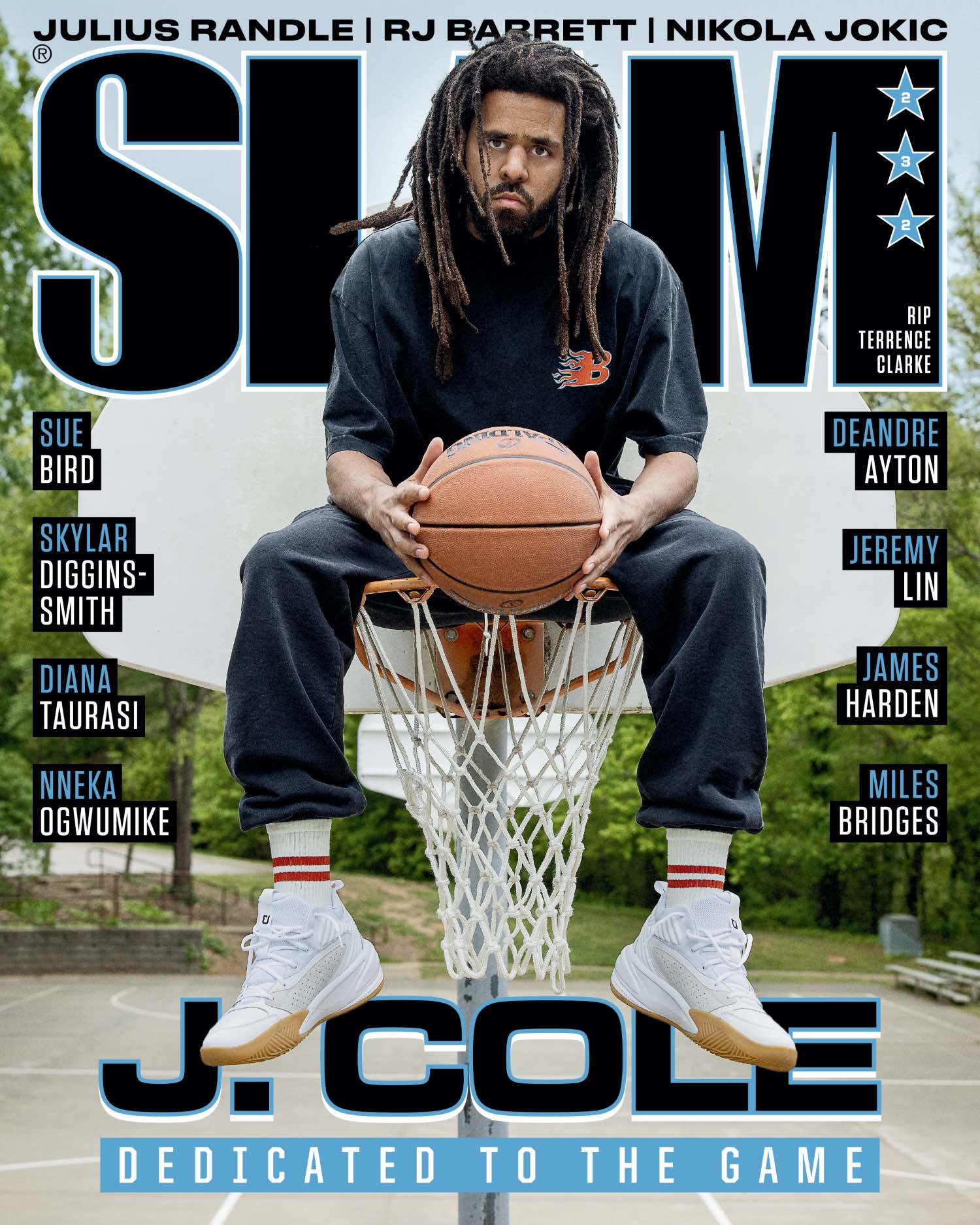 In a new interview with Slam magazine, the superstar rapper discusses his thought process, how he lays parallels between basketball and rap, the idea of giving it your all, the thought of retirement and more. Cole says although he's thought about it before, he is comfortable with the idea of retirement in his head and will probably never officially announce it.
"The main parallel that I always draw between music and basketball is like, Yo, it's just a matter of hours. The difference between the pro guy that sits on the bench and the superstar, it's just a matter of intentional hours. They're both really good, but that final foot of separation comes in the amount of hours that were put in. I think in order for any of those guys to be great, like LeBron, Steph, Damian Lillard, Kyrie, KD, there has to be an insane work ethic. You know what I mean? Especially looking at LeBron, the age he is. He has to commit way more to his body. You know what I mean? He has to do so much more than these other guys, just to stay ahead," he said.
"Oh, bro, I'm super comfortable with the potential of being done with this shit. But I'm never going to say, Oh, this is my last album," Cole said, adding that it's because he doesn't know where in his head he will be in a few years from now.‍‍ "..Because I never know how I'm going to feel two years, three years, four years down the line, 10 years down the line, but please believe, I'm doing all this work for a reason."
He says apart from rap, there are a lot of other things in life he's interested in and wants to do it all. "I'm doing all this work to be at peace with, If I never did another album, I'm cool. That's the reason for all of this, so I know that I put everything on the table. I left everything on the table, and I'm good with that. Because there's a lot of shit I want to do with my life and in my life that, because I have such an intense love and passion for the craft, if I don't let that go, I'm not going to be able to get to these other things that I also want to learn and grow and be good at," he said.
"So it's like, No, let me get everything out on this craft, to where I feel at peace. And then, guess what? If I'm inspired and I feel like doing it again, cool. But if not, I know I left it all on the table," he concluded.