Kanye West continues to to do things away from the norm with his latest album DONDA.
As previously reported back in August, the Donda Stem Player is a music creation gadget that allows you to adjust songs to your liking, letting users "customize any song." The device was developed by the rapper's Yeezy Tech brand and electronics company Kano. It has a headphone jack and Bluetooth support as well as a USB-C port, volume buttons, speakers, a haptic engine and 8GB of storage.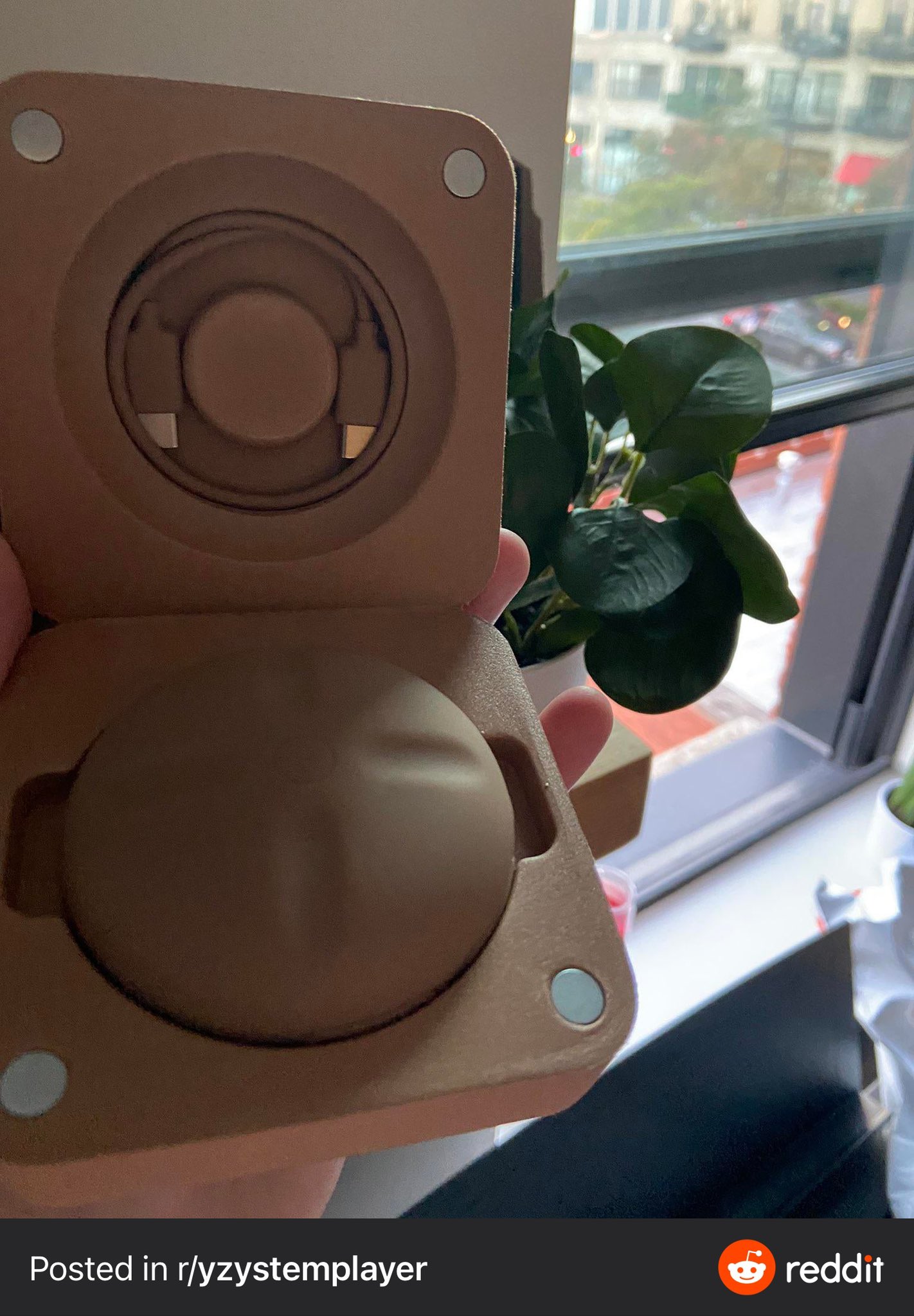 There are also four touch-sensitive light sliders on top of the device that allow you to customize the songs. After being previewed back then, the device wasn't being shipped to customers, until now. On Tuesday, the stem player arrived for many customers and to their surprise, it featured a few extra songs not found on the retail version of DONDA. You can buy it here by the way.
NEWS*

The Stem Player contains Life of the Party. pic.twitter.com/owCU79Iu4v

— West Sub Ever (@WestSubEver) October 26, 2021
The most exciting part is that 'Life Of The Party' now comes with a censored version of Andre 3000's verse which Drake had leaked on an episode of Sound 42 radio on SiriusXM. 3 Stacks had later released a statement over the track, calling the leak and the beef between Drake & Kanye "unfortunate."
Andre 3000's verse on Life of the Party on the Stem Player pic.twitter.com/y5kq8nDR0J

— Ben Blanks 💽 (@ItsBenBlanks) October 27, 2021
Up From The Ashes on the Stem Player pic.twitter.com/udLXpw4ZHe

— Ben Blanks 💽 (@ItsBenBlanks) October 27, 2021
Another new track which appears on the stem player is 'Up From The Ashes' which was scrapped from Jesus Is King at the last minute. Additionally, the final & finished version of the leak 'Never Abandon Your Family' makes the cut here, while Kid Cudi's part on 'Remote' is restored which was taken off the original previously.
Whether these changes will stay exclusive to the stem player or released wide on DSPs as well, is not confirmed at this moment.
Kanye's Yeezy Stem Players come with a finished version of 'Never Abandon Your Family' 🎵 pic.twitter.com/CGVncj95ja

— don't bore us 🎧 (@DontBoreUs) October 26, 2021