The next few weeks in Hip-Hop are about to be quite busy as Pusha T, Future, Jack Harlow and Kendrick Lamar are all due to release their respective new albums.
Future announced last week that he will be offering his new album on April 29th, the title of which he did not reveal. In a new profile for GQ penned by veteran journalist Elliott Wilson, the Atlanta star shares his creative process, inspirations and plans for the next era of music.
It has been revealed in the article that Kanye West (who called Future the "most influential artist of the past decade" on Drink Champs podcast) will appear on the album in addition to regular collaborators Drake and Gunna.
"He's an absolutely relentless, spontaneous workhorse," Drake tells Elliott Wilson about Future. "And me, I'm a calculated, purpose-driven, militant individual. You take his free-flowing genius and you mix it with my level of understanding and planning and—records, albums, singles—we can pretty much create anything together."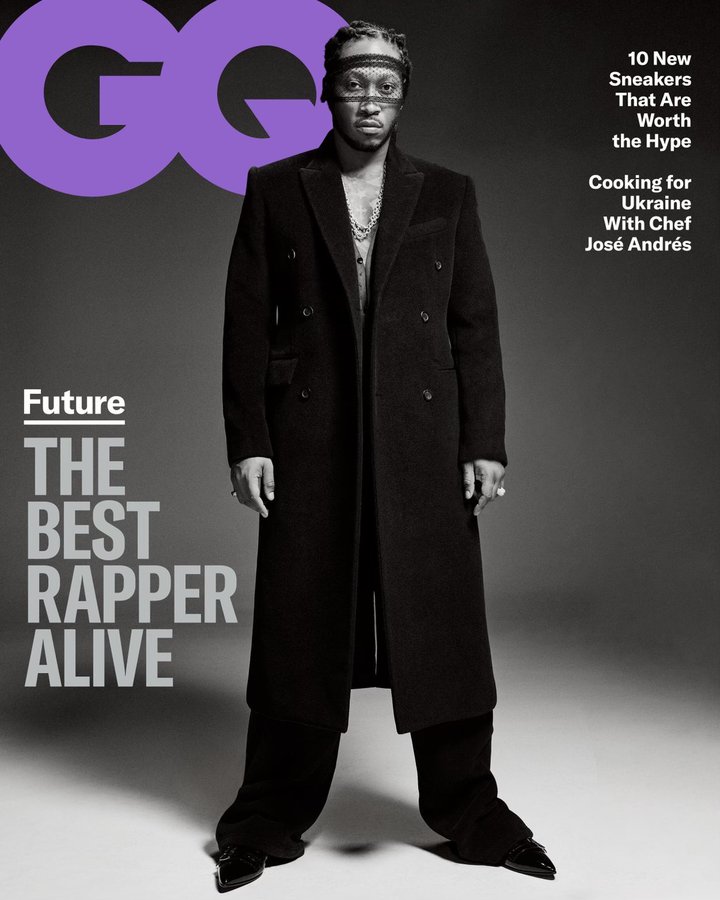 Future says he had to prove over and over again that he's a certified star. "I grew in the business and I made adjustments and I continued to build, continued to overcome any doubt," he says. "If there was doubt, there's no more doubt. I'm here to stay. I already proved that. Had a hundred hits in one year, they still like, 'Hey, what are you going to do next?' I had to prove it again that I can do it again. Came back and dropped one album [2017's Future] and dropped another album the following week [Hndrxx]. I proved that I can have two number one albums in two weeks. I had to prove so many times throughout my career that I was here to stay."
Future also talked about his relationship with Kanye, adding that they go way back but don't always post about it on social media. He even reveals that he helps Kanye write on songs without credit.
"Me and Kanye always had a relationship," Future said. "But it's hard for people to understand, because I don't put everything on Instagram. Kanye flew me to Paris in 2011 or 2012 to work on music. [Discussing] his clothing line before it came, his shoe business before it came. People don't know I've been able to go to his house, and pull up right into the crib. We just never talked about it."