Two nights ago, 21 Savage bought out Drake at Morehouse and the crowd went crazy. Pictures and videos of the pair have been hitting social media all day but no-one could have predicted this.
The duo has announced that they are teaming up to put out a collaboration project called Her Loss. October is Drake's month so it's only right. The revelation was made towards the second half of the 'Jimmy Cooks' music video which was just released.
Watch the interestingly shot video directed by Mahfuz below. October 28 will mean they will go against Taylor Swift's second week of Midnights which is currently projected to move over 1 million copies in the first week.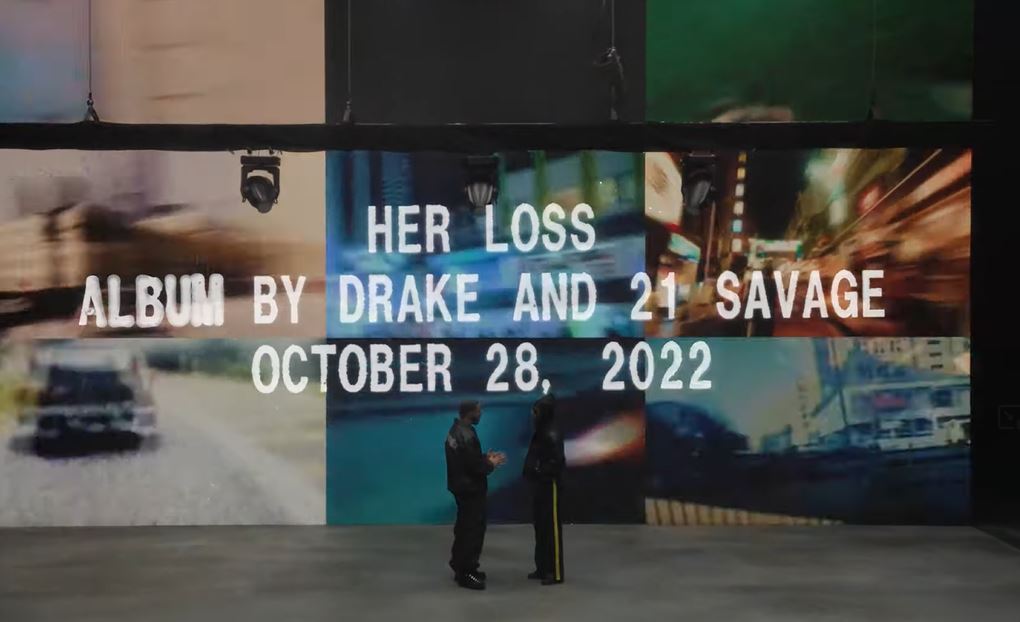 Considering those estimates, the duo might have to settle with a #2 debut in that charting week.