Nicki Minaj will be joining Maluma and Myriam Fares for the release their new single 'Tukoh Taka' on November 18th via Universal Arabic Music / Universal Music Group / Republic Records.
'Tukoh Taka' is the official song of the FIFA Fan Festival and a single from the upcoming FIFA World Cup Qatar 2022 Official Soundtrack. The song makes history as the first FIFA World Cup song featuring English, Spanish, and Arabic languages.
The global song has the artists raping and singing about uniting fans all over the world and celebrating together.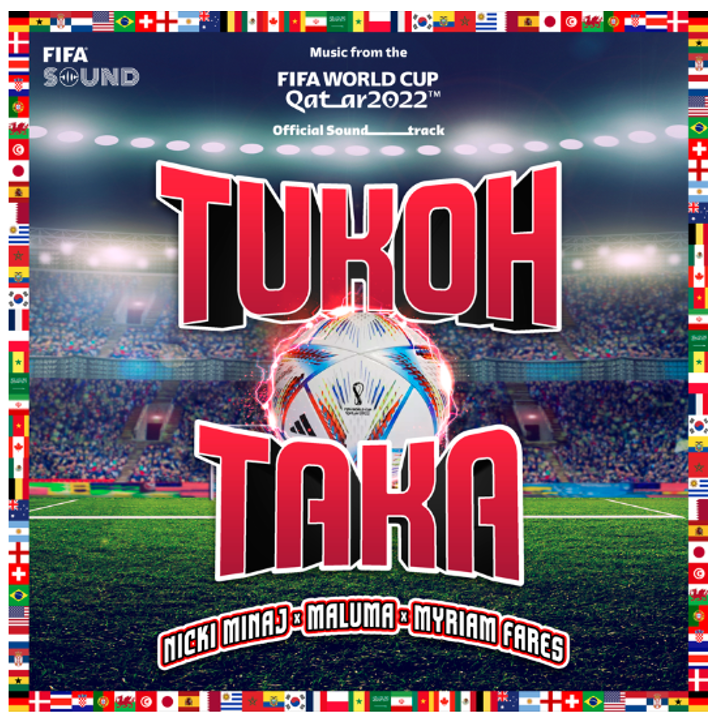 A music video for the song will be released on Nov. 18th as well. Stay tuned.