UPDATE: You can see a video of the incident below.
(Full clip) shows Tekashi 6ix9ine jumped n severely beaten down while at the gym… (LA Fitness?)#6ix9ine #fightpage #fight #snitch #hiphop #tekashi6ix9ine #fightsvideos #rapmusic #streetfight
Watch! pic.twitter.com/5ycIH57no8

— 4ortunefame💰✨👑✨💰 (@4ortunefame) March 22, 2023
Previous story:
Tekashi 6i9ine was severely beaten by a group of men inside a Florida gym.
The controversial rapper's attorney Lance Lazzaro tells TMZ that he was inside the sauna Tuesday (March 21) at an LA Fitness when all of the sudden he was attacked by several guys without warning. He says Tekashi tried to fight back but there were too many of them and 6ix9ine did not have security with him at the time of the attack.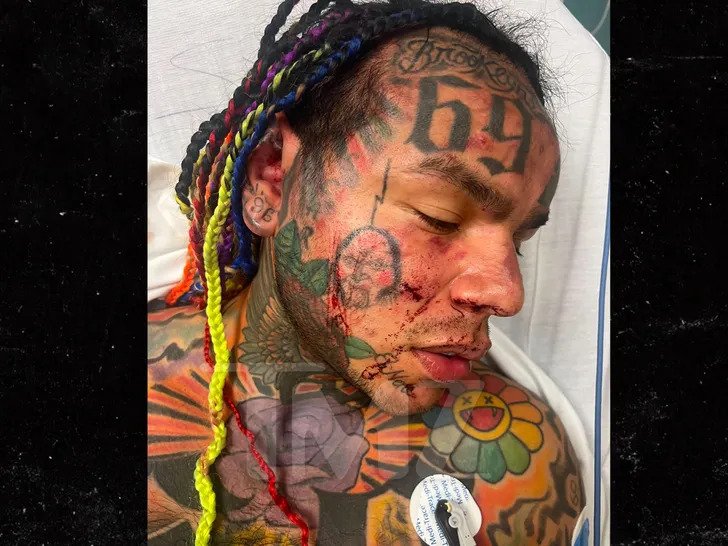 When the gym staff heard the commotion, they immediately notified a manager. Police and EMS were then called to the scene, and the rapper was rushed as soon as possible to a hospital by ambulance. Tekashi has reportedly suffered injuries to his jaw, ribs and his back.
It's currently unclear as of now if the gym attack had anything to do with the rapper's cooperation with the authorities in his much publicized RICO case.