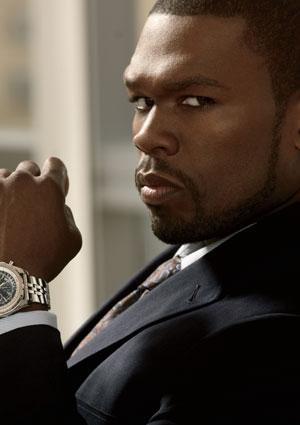 Similar to the Esquire article, here's some more real talk from 50.
People who study business and get their Masters are deemed intelligent. I think they just have great short-term memories and retain information long enough to pass exams. If they actually applied that information then we'd have a problem, we'd have an over-population of successful people.

I'd like to be remembered as a great artist. As an artist you're greater in your absence than in your presence. They liked Michael Jackson more the week after he passed away than the week before. Maybe they'll like me more when I'm gone.
The full text is here.