We're back today with the second installment of our Year-End list where he count down the most underrated and most disappointing songs of 2013 according to us. The 'Best & Worst Songs' list got a strong reaction so let's see what you guys think about this one. Remember: "disappointing" doesn't mean they are wack, just means that these songs failed to meet our expectations.
1. These lists are in no specific order from 1 to 5 and are based on personal preferences of the HHNM staff which includes Navjosh, Joe Money, Jay Holz, AK and Maher.
2. The main criteria for these picks were: how often we pressed play on a particular song, video or album and how much it impacted our ears. They are not based on the amount of spins on the radio, how many copies it sold or the critical and fan acclaim it received.
3. These picks have been delivered to you unfiltered, without any bias or pre-determined notions and result of days of discussion.
4. Whether you agree or disagree, we appreciate you taking out the time to read this!
MOST UNDERRATED SONGS
Eminem – 'Headlights'
Eminem's MMLP2 ranks in our best albums list for 2013 and one of the standout tracks is 'Headlights' which we don't think got enough recognition.
Em apologizes to his mother for all the wrong doings and the way he portrayed her on songs over the years. Apart from the impactful lyrics, it's the powerful and infectious hook by Fun. singer Nate Ruess that really puts the icing on the cake.
Chamillionaire – 'Slow Loud & Bangin'
Chamillionaire has been hard at work on his forthcoming third album Poison but that doesn't mean he's quiet as far as releasing music is concerned. 'Slow, Loud & Bangin' was a song released in June this year to promote his Elevate EP which can easily be rated as one of his best. The chorus is undoubtedly the best thing about the track which is a great fit to bump in your ride, crib and even on the radio.
J. Cole – 'New York Times' (Feat. 50 Cent & Bas)
A 50 and J. Cole collaboration should have generated much more interest than it did, especially when the song is such a killer. Paying ode to NY and especially Queens, Cole and his artist Bas came up with some solid verses which became a complete package when 50 came through with his signature harmony on the hook.
T.I., B.o.B, Kendrick Lamar & Kris Stephens – 'Memories Back Then'
'Memories Back Then' was one of the singles released from the Hustle Gang compilation mixtape that impressed us right from the word go. Three heartfelt verses from Tip, Kendrick and Bobby Ray plus a charming hook from the beautiful Kris Stephens was the perfect combination for the subject matter of the song. This definitely slipped under a lot of people's hit radar.
50 Cent – 'We Up' (Feat. Kendrick Lamar)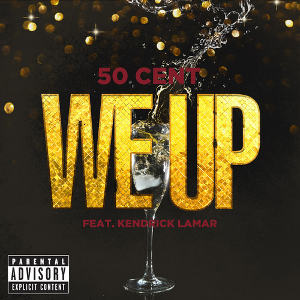 50 released 'We Up' at a time when he was struggling a bit to find a hit single — not that we think his singles sounded bad. This song originally featured a verse from Kidd Kidd as well but Interscope decided to cut him off the retail version which was a good decision from commercial point of view.
The beat was unique, 50 matched well with Kendrick on the verses and the hook had ingredients of 50's trademark delivery of melody but for whatever reason, it failed to meet its potential on the popularity front. We think 50 was very unlucky with this one.
Go to page 2 for "most disappointing songs" list..