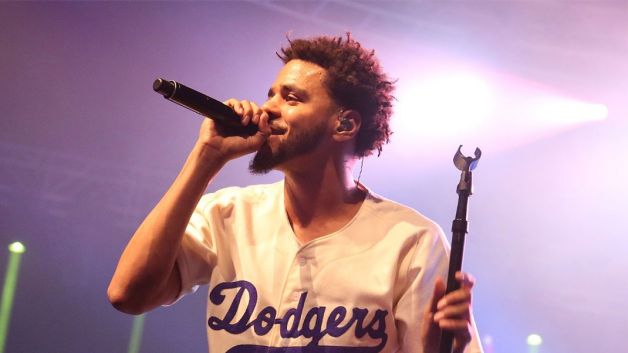 By the time he'd gotten to Queens, Cole realised that his perception of the underground scene there had been slightly out-dated and where the hype was really at was the South, which he'd just left. No matter though because he was still part of an online community at Canibus-Central, a forum dedicated to Hip-Hop where many posted their own mixtapes and battled it out between each other. In one instance, Cole (who still went by the username Blaza) got into it with a rapper around twice his age by the name of Ravenous. One of the highlights now is surely a line from Ravenous which likely hit a young Jermaine where it hurts. "Your teeth are crooked due to genetics, opposed to cavity". Ironic now, considering one of his biggest songs is 'Crooked Smile'. Therapist 1, Ravenous 0.
One of the most special things about the J. Cole we know today is how his genuine personality connects with the average man. It should come as no shock to you that even now, over a decade after their prime, he still shows public love to Bomm Sheltuh when possible. He shouted them out during a tour of his house and even collaborated with Filthe Ritch a few years back before the release of Born Sinner on 'Liquid Courage II', a song which went under the radar for most and is over a beat which you may now recognise as Wale's 'The Success'. Nervous Reck quit rapping some years ago, simply feeling that he was too old. "Some people are pushing 40 and still dropping mixtapes with no budget. That wasn't my idea of pushing the culture forward" he claims. Filthe still has the love for spitting and continues to record material, hoping that one day his true time will come. Although, Cole isn't in a rush to give him a handout any time soon.
"I been homeless at least four times since he's made it. I asked for a job but he said he couldn't give me one. He wires me $100 when I catch him". It's a tough love kind of relationship. On one hand, you could argue that Cole shouldn't have to put people on based off of personal relationships but you do have to wonder about the extent to which that's relevant. Is it worth it? Despite that, there are no hard feelings on his mentor's end. "I don't blame him though, at all. L.I.F.E. (Living In Fayettenam Everyday) can throw you curveballs… With nails poking out of them (laughs)." As for Cole, a shoutout on 'Note To Self' served as a very deep message on his end that most overlooked. "Filthe, I love you too, man. I know you feel a way about me right now but I love you".
Filthe's final words are touching and thought provoking. "I remember 2Pac had an interview back in the day in which he stated 'I may not change the World but if I can inspire the next mind that does'… You can kinda gather where he was going with that."
– by Akaash Sharma