YG is out with a new banger called 'Go Loko' featuring Tyga and Jon Z which a lot of people are enjoying, including Drake (he posted an Instagram story shouting out the song yesterday).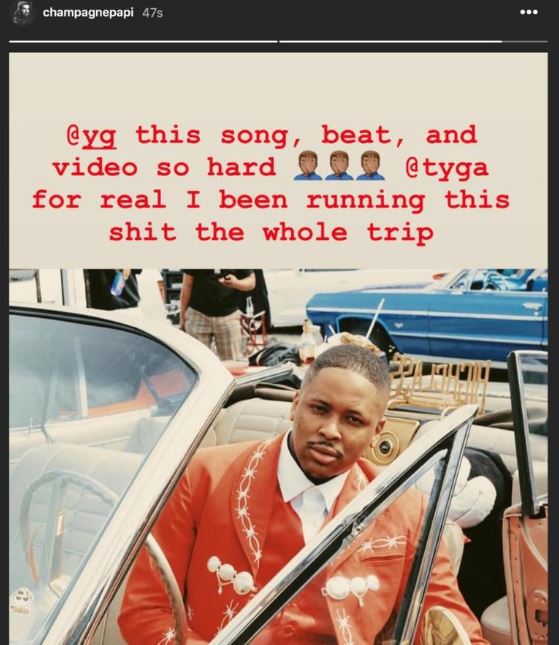 But the explicit lyrics to the track are something that elder people or non-Hip Hop fans may not understand. So the Compton rapper made a stop on Jimmy Kimmel Live on Monday night where he let the host translate the lyrics in a hilarious manner for the audience. This is a must watch, check it out below.
YG will release his new album 4Real 4Real on May 24.
UPDATE: Watch YG and his guests perform the song on the show: