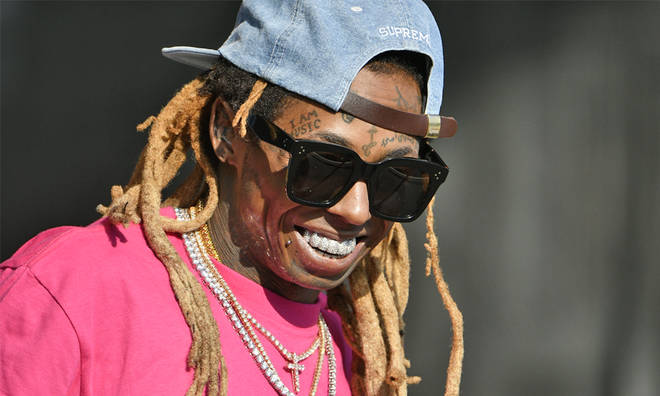 Lil Wayne just released his new album Funeral which is his 13th solo studio effort. The drop was a little shaky, with it being delayed by a few hours on streaming services but YouTube Music having it up early, but it wouldn't be a Wayne album release without some unexpected obstacles.
You can stream the full album here. The production credits for Wayne albums have always looked crazy but this time around, although there are some big names, the credits includes some upcoming and lesser producers too. Mannie Fresh, Mike WiLL Made It, STREETRUNNER, Jahlil Beats, Ben Billions, Murda Beatz and Cool & Dre are some of the A-listers.
Check out the full list of credits below. In case you missed Weezy's appearance on the Drink Champs podcast, peep it here.
1) 'Funeral'
Prod. by R!O & Kamo
2) 'Mahogany'
Prod. by Mannie Fresh & Sarcastic Sounds
3) 'Mama Mia'
Prod. by Some Randoms
4) 'I Do It' (Feat. Big Sean & Lil Baby)
Prod. by Charlie Handsome & Rex Kudo
5) 'Dreams'
Prod. by Aaron Z & Alex Delicata
6) 'Stop Playin With Me'
Prod. by Chill Shump, Infamous & Rivs on Da Beat
7) 'Clap For Em'
Prod. by Jahlil Beats, Benny Wond3r & Yonni
8) 'Bing James' (Feat. Jay Rock)
Prod. by Bijan Amir
9) 'Not Me'
Prod. by STREETRUNNER & Tarik Azzouz
10) 'Trust Nobody' (Feat. Adam Levine)
Prod. by Ben Billions, Brandom "B Ham", Hamlin & Ryan Ogren
11) 'Know You Know' (Feat. 2 Chainz)
Prod. by Bobby "Keyz" Reese, Javar Rockamore, Theodore "Stonii" and Thomas
12) 'Wild Dogs'
Prod. by MonstaBeatz
13) 'Harden'
Prod. by STREETRUNNER & Tarik Azzouz
14) 'I Don't Sleep' (Feat. Takeoff)
Prod. by Bobby "Keyz" Reese, Javar Rockamore, Theodore "Stonii" and Thomas
15) 'Sights And Silencers' (Feat. The-Dream)
Prod. by Mike WiLL Made It & Blue Cheeze
16) 'Ball Hard' (Feat. Lil Twist)
Prod. by Ben Billions
17) 'Bastard (Satan's Kid)'
Prod. by Cool & Dre and Spanish Josh
18) 'Get Outta My Head' (Feat. XXXTentacion)
Prod. by PRXZX
19) 'Piano Trap'
Prod. by Mannie Fresh
20) 'Line Em Up'
Prod. by Murda Beatz
21) 'Darkside'
Prod. by Brandon "B Ham", Hamlin & Smurv
22) 'Never Mind'
Prod. by Bobby "Keyz" Reese, Javar Rockamore, Theodore "Stonii" and Thomas
23) 'T.O.' (Feat. O.T. Genasis)
Prod. by MonstaBeatz
24) 'Wayne's World'
Prod. by Louie Haze & Manny Galvez