Nicki Minaj marked herself absent from social media and public eye for a good couple of months but when she returned, she made headlines.
The New York rapper previewed a new song called 'Yikes' earlier in the week and got a good response from fans but attracted some controversy as well due to her lyrics referencing Rosa Parks. Nicki later said that she wasn't aware of the uproar it had caused and didn't care either.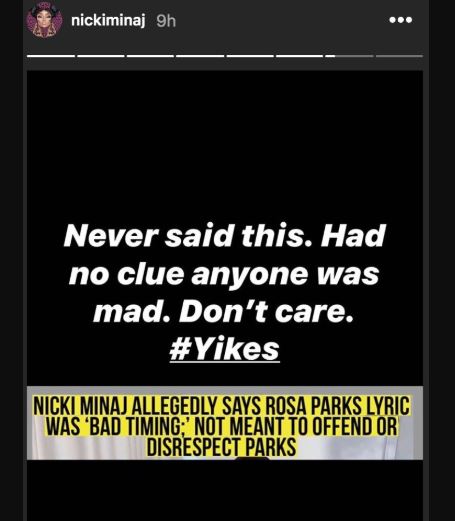 Tonight, we get the full version of the trap influenced 'Yikes' which Nicki said during her Pollstar chat was only a setup song to her main single coming later. Did the Queen rapper deliver on this? We think so. Listen to the confident track below.
Yesterday, Nicki was involved in a Twitter fight with Meek where she accused him of beating women. Meek, on the other hand, took shots at her for shielding her brother who was recently convicted of rape.