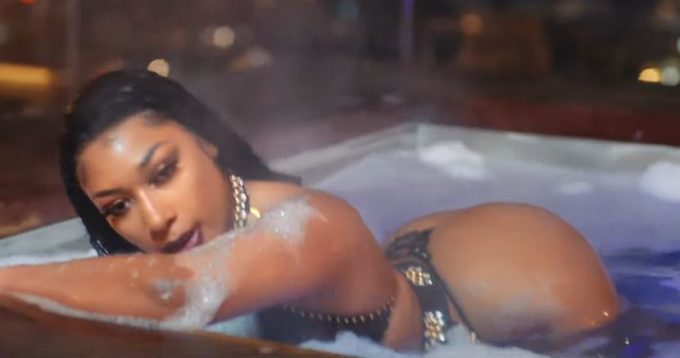 Along with dropping her new EP Suga (she confirmed that it's not her debut album), Megan Thee Stallion has shared the video for her lead single 'B.I.T.C.H' which is rising on the charts every week.
The clip, directed by Eif Rivera, opens with Megan aka Tina Snow giving some advice to her latest alter ego Suga. Later, the Houston rapper rides around the town in a Rolls-Royce and twerks in a hot tub atop a roof in the sultry video for the song which samples Tupac. Watch it below.
Suga's 9 tracks include features from Kehlani and Gunna, and production credits from Megan herself as well as The Neptunes, Timbaland, Lil Ju, J-White, Helluva, Tommy Brown and more.