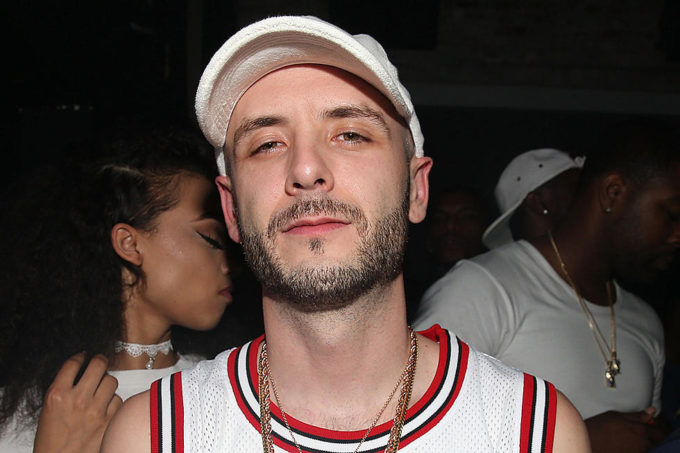 In a new interview with Rolling Stone, Noah '40' Shebib says that Pusha T crossed the line when he rapped about his MS condition on the diss song 'The Story of Adidon'.
"I guess all I'll say is that was just a different thing for me," 40 said. "Different than a bar that he gets off. No real comment. I made my comment. It was National MS Awareness day," he added in reference to his response to 'The Story Of Adidon' which Pusha dropped to diss Drake two years ago.
"OVO 40, hunched over like he 80—tick, tick, tick/How much time he got? That man is sick, sick, sick," Pusha rapped, mocking 40's Multiple sclerosis disease.
40 added that he felt like "sh*t" when he heard the line for the first time. "Like sh*t, for sure. Like sh*t," he said. "Ultimately, I like turning things into positive situations or brighter sides. And if that brings awareness to my disease on a bigger level, I was happy about that. That's what I used it for. That ultimately is a good thing for me. I like that transaction we had from that perspective. I'm very vocal about it."
When asked if Pusha went too far with the line, he added, "Of course. That was something different than a bar in a song. That's cool, I barely know that guy."
While speaking in detail about his condition, 40 said that working and touring with Drake further deteriorated his health because of the schedules. "I crashed and burned on the last Drake tour at one point after a show," he said. "You could've cut me open with a razor blade, I would have no idea. … They wheeled me out of there in a wheelchair and I was at the hospital. Went back this summer for the first time in 10 years. I went to go see the doctors. I went and got an MRI… [The doctors] were not happy. Everybody said, 'You f*cked up. You lost 10 years, bro. What are you doing? Get on the f*cking drugs, right now…They said about a third of my brain's dead at this juncture."
40 says a weed strain named BLLRDR (pronounced Bullrider) has really helped him cope with the problem. "I have no ambition to sell marijuana. That's not who I am. That's not where I want to be with my life," 40 says. "BLLRDR is different. That's not getting into the game to have a cannabis company and make money. This is a life-changing product that I need to help deliver to the world." There's a fanaticism with which 40 discusses the weed strain and what it's done for him. "When you smoke weed, you get really stoned and tired and burnt out and want to go to bed all that shit. When you smoke this, that doesn't happen. It still has all the pain reduction, medicinal effects," 40 explains. "Most important to me is that you can function. You can smoke a joint and go to work and be really productive."
In rest of the interview, 40 also said that people give The Weeknd too much credit for Take Care.
"There's, like, 22 songs on Take Care. He contributed on four of them," 40 said when asked about Abel's role in crafting Take Care. "There are 18 other songs on there where that guy was nowhere to be found, right? So it's like, 'Yeah, cool and you contribute to a few records on Take Care. Significant records, sure, but it was a few. It wasn't a lot.' It's a common misconception. I made that whole album. I saw Abel maybe two days. I was in there for like a year."
And finally, how does Drake's go-to guy rank the superstar rapper's discography? Here: So Far Gone, Take Care, If You're Reading This It's Too Late, Scorpion, Nothing Was The Same, Views, Thank Me Later.
He leaves out More Life because he considers it a "playlist."