UPDATE: The duo has also dropped the music video for the song 'Over Your Head' directed by Hype Williams.
The trend of dropping deluxe editions of albums continues today with Future and Lil Uzi Vert.
The duo, who released their latest album Pluto x Baby Pluto last Friday, have decided to reload it with 8 songs, bringing the total to 24. Six of the tracks are brand new whereas the other two are the previously released 'Patek' and 'Over Your Head'. Fans were surprised when the two tracks did not appear on the original version of the album.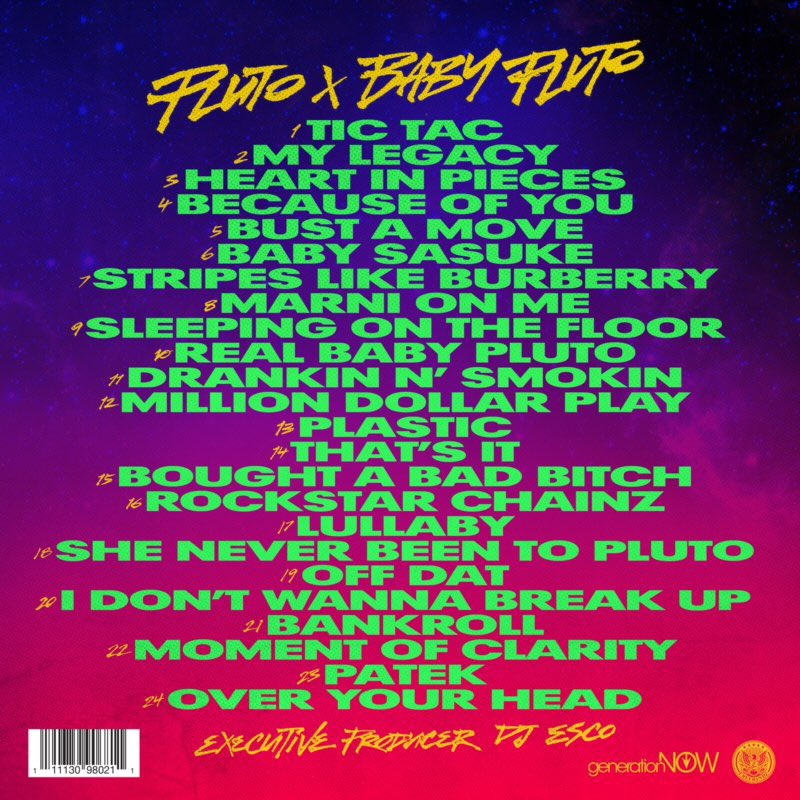 Stream the album below which remains free of any guest appearances. It is currently projected to move 100-120k copies in the first week but with the Deluxe released today, we can expect that number to go slightly higher.