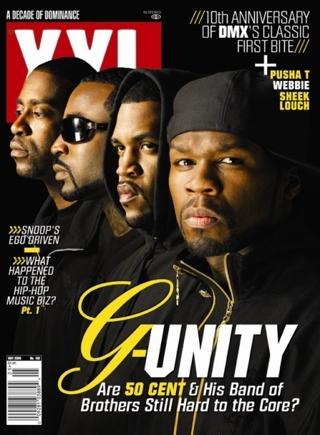 50 Cent phoned into the Rickey Smiley Morning Show on 102.7 about 20 minutes ago (from Paris I Believe) and talked about Young Buck still being signed to G-Unit Records. He says he still hopes to release a new Young Buck album if he comes up with the right material.
Apart from this, he also talks about the 'Baby By Me' video, getting Vivica Fox for the 'Do You Think About Me' video, disliking Oprah and more.
Before I Self Destruct in stores now.
Listen/Download here (5 Minutes)