We continue our year-end list with the top 5 best and worst mixtapes of 2013. Do our opinion match with yours? Let us know in the comments!
1. These lists are in no specific order from 1 to 5 and are based on personal preferences of the HHNM staff which includes Navjosh, Joe Money, Jay Holz, AK and Maher.
2. The main criteria for these picks were: how often we pressed play on a particular song, video or album and how much it impacted our ears. They are not based on the amount of spins on the radio, how many copies it sold or the critical and fan acclaim it received.
3. These picks have been delivered to you unfiltered, without any bias or pre-determined notions and result of days of discussion.
4. Whether you agree or disagree, we appreciate you taking out the time to read this!
Previous: Most Underrated & Most Disappointing Songs
BEST MIXTAPES
Action Bronson – Blue Chips 2
Action Bronson had quite the 2013 as the Flushing, Queens rapper garnered overwhelming support from different quarters. His mid-year release Saaab Stories EP with Harry Fraud gave us some dope joints, but it was his November release Blue Chips 2 that really turned heads.
The second installment of Bronson's Blue Chips mixtape series was entirely produced by Party Supplies and turned out to be incredible. The samples, the vibes, and lyrics from BC2 elevated Bronson's popularity, his respect in the game, and it showed he's going to be around for quite some time. We're looking forward to his debut studio album dropping in 2014.
Meek Mill – Dreamchasers 3
Every year it seems like Meek Mill brings the kind of music that heats up the summer, and in 2013, he delivered yet again. Although the timing for DC3 may not have been the best, the tape was filled with bangers. With stand out tracks like 'Make Me', 'I Be On Dat' and 'Hip Hop' you were for sure going to hear Meek on your radio and in the clubs.
Nipsey Hussle – Crenshaw
Nipsey Hussle made headlines in 2013 with his mixtape Crenshaw by becoming the first rapper to sell a $100 mixtape. His confidence on the project said a lot and why not — 21, non skippable tracks with something for everyone. Don't believe us, just press play.
Audio Push – Come As You Are
There were a only few artists that made a big splash on the scene last year with just a mixtape, one of them was the L.A. duo Audio Push, consisting of Oktane and Price. The Cali-spitters fired off hot bars over some solid production which was majorly led by Hit-Boy. The title track produced by Key Wane and 'Shine' scored major success with even some radio stations picking them. These dudes have a bright future ahead.
Chance The Rapper – Acid Rap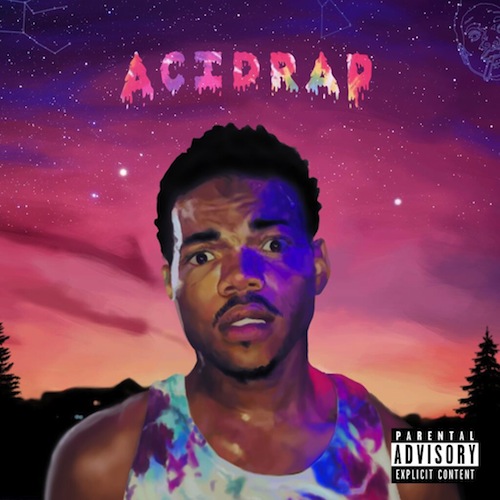 There's not too much to say about Acid Rap that most of the world isn't already thinking. Chance shocked the rap world with the release of Acid Rap last year. Then he proceeded to receive critical acclaim and go on a nationwide solo tour. Although the tape didn't have a song that went particularly big on popularity, his rapping skills and cohesiveness of the project were enough for us to take notice.
Go to page 2 for "worst mixtapes" list..