2015 has already been an incredible year for Hip-Hop. We have reviewed numerous albums from some of the major players in the game and there will be plenty more in the upcoming months. And while the mainstream segment of the genre has been at the forefront of everyone's attention, the independent scene has also been thriving in 2015. There are an endless list of artists who are making quality music, with some making great strides as they work to gain national notoriety.
--advertisement--
Keeping this theme in mind, HHNM has decided to compile a list of 5 rising artists who are on the verge of moving beyond the "internet fame" and into the next grouping of household names in the world of hip-hop.
Learn about each artist below and be on the lookout for more feature articles from us in the near future!
Vic Mensa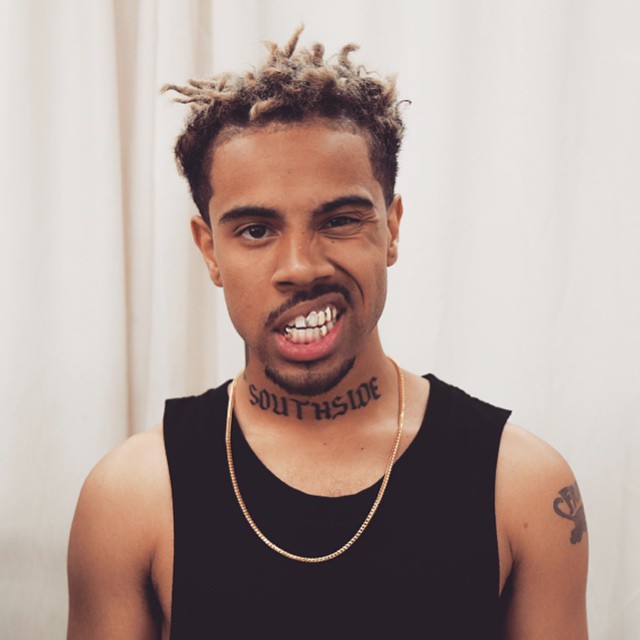 One surefire way of frustrating an artist is to constantly compare him/her to one of their peers. Early on in Vic Mensa's career, he was continuously categorized in the large shadow of Chance The Rapper due to both artists coming from the same camp. However, fast forward to 2015 and it is Mensa who has set himself up for mainstream success whereas Chance has opted to stay on the independent route with his Social Experiment band. Since releasing his breakout mixtape INNANETAPE, Mensa has naturally switched up his style to a sound that caters more to the urban contemporary radio audience (see "Down On My Luck"). Mensa has also greatly benefited from his relationship with Kanye West, with his feature on "Wolves" and Ye's assistance on "U Mad?" resulting in mutually rewarding collaborations. All of these factors have been essential in Mensa's recent signing to Roc Nation, and the sky is the limit for this multi-dimensional artist who has both the hunger and skill-set to be a leading force in the years to come.
Must Listen Project: INNANETAPE