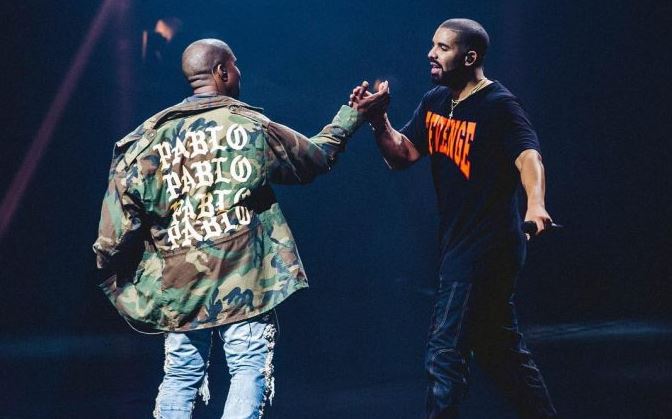 Drake released Scorpion on June 29th and addressed a few questions that people had following Pusha T's revelations about his "hidden" child.
--advertisement--
Drake closed the album with 'March 14th' which was seen as as sort of response to Pusha T's 'The Story of Adidon' but it looks like the song may have been done much before the G.O.O.D. Music president fired all the shots towards the Toronto superstar. Rollingstone spoke to a few of Drake's and Pusha T's collaborator who have suggested the same.
Another big revelation is that Drake played early versions of the song for Kanye West when he visited Wyoming to help him with his new album ye. If you remember, Drake wrote the hook for ye's lead single 'Yikes'. "I'm assuming [Drake] called the record 'March 14' 'cause that's when he did the record," T-Minus, who co-produced the track said. "I never even heard the content of the song until the album dropped," the producer continues. "It was something private; it was supposed to be kept secure. The information got out and I'm assuming that's how Push knew [about the child]."
"I was not there, but I do know that story: [Drake] played early versions of those songs and so on and so forth," says Malik Yusef, a longtime Kanye collaborator who also worked on Ye in Wyoming. "You gotta be careful how you move, I think. Not I think, I know: You gotta be careful how you move, what you say to people, what gets out, and the whole nine [yards]. Was it Confucius that said, 'Often the thing whispered in the ear of your closest friend is heard 100 miles away by your greatest enemy'?"
Producer-guitarist J. Valle who helped T-Minus on the 'March 14th' beat in Miami, added: "There were a lot of conversations before 'March 14' was made. He was always pushing for the next best thing. 'God's Plan' was Number One, but he was looking for the next 'Headlines,' the next 'Started From the Bottom', the next sound to define a project." Valle confirmed further what our writer Akaash Sharma revealed upon Scorpion's release last month. "[March 14] is the day [Drake] played Fortnite, and then he's like, I gotta go on a plane to Wyoming in a few."
T-Minus confirmed that he didn't know the exact content of the record until Scorpion arrived on streaming services on June 29th.