A little over four years ago, we published an article about the identity crisis that was going on with mixtapes and albums. That year, 2015, Drake had released If You're Reading This It's Too Late and What A Time To Be Alive with Future. They were up for sale on iTunes, they were full of original mixtapes and there were tours off of the back of them. For all intents and purposes, they were albums, but Drake insisted on calling them mixtapes for a slew of complex reasons. The lines were blurring.
That was the year that this current streaming era really kicked off and since then, the differences between the two have only become clearer – or blurrier, depending on how you look at it. As services like Apple Music, TIDAL and Spotify boast extensive catalogs, what's been highlighted is the lack of past mixtapes that could provide a big boost to the respective work. The two most difficult actions in executing are sample clearance and re-doing contracts with contributors on the projects – from producers to guest appearances. You see, at the height of the wild mixtape era, artists usually didn't do any agreements, it was mostly record and upload, often in their raw form sometimes without properly mixing and mastering it. However, some artists have gone the extra mile and done the work to clear their tracks so that their older mixtapes can be more easily accessible for fans.
Drake made huge waves when he unveiled his important project So Far Gone. Wiz Khalifa did the same with Kush & Orange Juice and satisfied his dedicated sect of fans who think it's his best work. Chance The Rapper exposed some of his newer fans to his back catalog when he put both 10 Day and Acid Rap on all streaming services. Earlier this week, Future made news when he officially released Monster for its 5 year anniversary and fans got to talking about what tapes they'd love to see on streaming services sometime soon. Although some of our selections are available on mixtape streaming giant Datpiff, it would be great to have them on other commercial platforms for everyone's convenience.
Here's the list of ten of our picks, in no particular order.
Lil Wayne – No Ceilings (Available on Datpiff)
Don't get me wrong, Lil Wayne has some great albums. Tha Carter II and Tha Carter III come to mind immediately. But ask anyone over the age of about 18 what Wayne's best work is and the chances are that they'll name a mixtape. The ones that come up the most are Da Drought 3, Dedication 2 and No Ceilings. The latter of those came at such a crucial time, when Wayne's calibre as an MC was almost being doubted because of the Rock album he was working on, Rebirth. Directly as a result of this, and because by his insane standards he hadn't released music in a while, Wayne dropped a tape for free filled with a couple dozen of his best freestyles. He murdered JAY-Z's 'D.O.A.', N.O.R.E.'s 'Banned From T.V.' and Gucci Mane's 'Wasted', to name a few. The tape is a must-listen for newer fans who've only heard his most recent work and is a great step to fully appreciating the greatness of Lil Wayne. It's wishful thinking having this tape on streaming services because of all the freestyles on others' songs but who knows what the future holds. Maybe we'll have a new law to deal with this situation. – Akaash Sharma.
J. Cole – Friday Night Lights
Someone else that has arguably their best work on free mixtapes is J. Cole, and he knows it too. In June to mark 10 years since The Warm Up dropped, Cole humbly acknowledged that his "catalog on streaming services don't even look right" without that tape and Friday Night Lights on it, before confirming that he was working on both. For those that don't know the story of Friday Night Lights, it was released in November of 2010 at a time when Cole was struggling to find a first single for his debut album. He had to sacrifice some of his better material that was supposed to be on the forthcoming LP and put it on there, just to keep fans interested. To this day, fans will debate that this is better than most of his albums or even his best project of them all. It gives us the best scope of Jermaine's abilities, from the raw storytelling of '2Face' to the introspection on 'Premeditated Murder'. Just off the strength of this tape, Cole was put on a pedestal for many and it's a travesty that it doesn't sit amongst his albums for so many simply because they're unaware. Perhaps we'll be surprised with this one sooner than later. – Akaash Sharma
50 Cent & G-Unit – 50 Cent is the Future (available on Datpiff)
50 has released many iconic mixtapes in his career and is credited for ushering in the modern era of the format. But perhaps his most important release was 50 Cent is The Future which he released in 2002 after getting dropped from Columbia Records and having his debut album Power of The Dollar scrapped. 50 Cent is The Future caused major buzz in the streets and helped him get a major label deal with Eminem's Shady Records, Dr. Dre's Aftermath Entertainment with Interscope Records. The rest is history as they say. The project features mainly samples such as 'Lyrical Exercise' by Jay-Z, 'Losin' Weight' by Cam'ron, 'Call Me' by Tweet and many more. Perhaps that's the reason why it's difficult to have the songs cleared for official release. Here's a cheat code though: you can currently hear the tape on Spotify (not an official issue). – Navjosh
Kendrick Lamar EP (Available on Datpiff)
As much as the lines between albums and mixtapes have been blurred in recent years, back in 2009, a certain up and coming rapper was trying to blur the lines between EPs and mixtapes altogether. An EP (Extended Play) is typically a few songs long and no more than around 30 minutes of music but a decade ago, a 22-year-old Kendrick Lamar had different ideas. He wanted to shake things up by making it the same length as any tape or album and giving fans the option to buy it or get it for free. On 'The Heart Part 2' he rapped "got all these n*ggas approaching they mixtapes different, they said 7 tracks, I said 15, called it an EP, they said I'm tripping but little did they know I'm tryna change the rules that we've been confined to so the corporate won't make decisions" and summed it all up perfectly. It's a move that since his career really kicked off, he hasn't been praised enough for, for the creative thinking if nothing else. The project itself features some career highlight music, like 'Faith' and 'Wanna Be Heard'. All over the project you can hear his hunger. The same way that many are unaware of Section.80 because of good kid, m.A.A.d city's success, Kendrick Lamar's self-titled EP has been forgotten about due to his later bodies of work. However, it deserves the same amount of attention and care. – Akaash Sharma
Big Sean – Detroit (available on Datpiff)
Often referred to as Big Sean's best lyrical performance, the 2012 critically acclaimed mixtape, Detroit, was a dark and honest look into the Motor City that was falling apart at the time. A product of his environment, Sean was at his most vulnerable after being attacked by critics for his lackluster debut album. The mixtape, often recognized as an album for its depth and story-telling, saw the introduction of now star-studded producers Key Wane and Da Internz and cameos from Jeezy, Common and Snoop Dogg as album narrators. To this day, Detroit is often revered by some as Big Sean's biggest moment in Hip Hop.
On the fourth mixtape, Big Sean expressed totally lyrical freedom. Digging deep into his Detroit roots as a lyricist, he delivered superior thought-provoking, in-depth subject matter and addressed the current crisis affecting his city. Unrestricted by the commercial red-tape that mixtapes provided at the time, Sean showcased an unforgettable top five emcee prowess that is heavily debated today among the greats. A re-release in all his heavenly glory is a must-have for those looking for the album that paved the way for Dark Sky Paradise, Hall of Fame and I Decided. – Bryson Boom Paul
Jeezy & DJ Drama – Trap or Die (Gangsta Grillz) (available on Datpiff)
Not many mixtapes from the peak Atlanta "Trap" era are better than Jeezy's Trap or Die hosted by the one and only DJ Drama. Jeezy had caught fans' attention with a couple of guest appearances including one on Gucci Mane's 'Icy' but it's his sophomore mixtape Trap or Die that really did the trick for him. The project helped Jeezy set up a solid deal with Def Jam who released his debut album Let's Get It: Thug Motivation 101. For DJ Drama too, it was the kickstart to his very popular Gangsta Grillz series that later led to similar hit collaborative projects with Lil Wayne, 50 Cent, T.I., Meek Mill, Fabolous and dozens more. The 26 song tape is still available on Datpiff and if you go towards the bottom of the page, you're greeted with comments like "BEST MIXTAPE EVER", "This was basically an album. That's how hard it went! Mixtape classic!" and "always will be one of the hottest mixtapes to drop." – Navjosh
Nicki Minaj – Beam Me Up, Scotty (available on Datpiff)
This list wouldn't be complete without mentioning Nicki Minaj's third mixtape Beam Me Up Scotty which is responsible in kickstarting the rapper's cult fanbase. Released in 2009 via Trapaholics, the project featured guest artists such as Birdman, Lil Wayne, Drake, Busta Rhymes, Gucci Mane and more. Prior to its release, the Young Money rapper was not ultra serious about music and was casually appearing on The Come Up DVDs to make a name for herself in the streets, although she had dropped two mixtapes before this. Weezy took notice, started mentoring her and then came this very essential mixtape that the music industry took notice of immediately. At the time when Nicki dropped her tape, there weren't many female rappers doing things at the level of their male counterparts. She filled that void, took the opportunity and ran with it. It will be great if they can manage to get this up on all streaming services so we can experience history again. – Navjosh
Childish Gambino – STN MTN (available on Datpiff)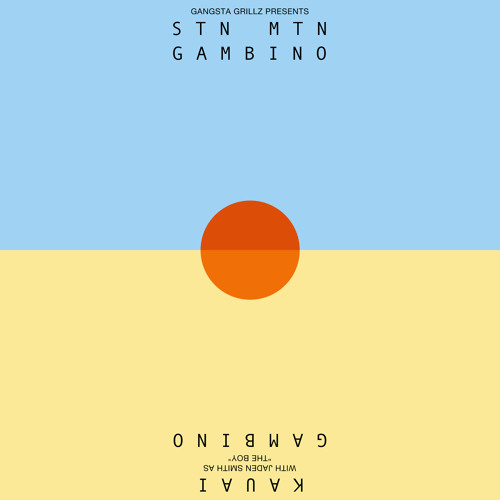 Before STN MTN, no one really identified Childish Gambino with Atlanta Hip Hop. Understanding the validation for every ATL artists that dropped a Gangsta Grillz mixtape with DJ Drama, Childish saw an opportunity to seize his moment and solidify his street credibility with a homage tape to the city that raised him. Childish Gambino always had an issue earning recognition as a lyricist, as it was his melodic abilities that help him climb the top of the charts. On STN MTN, Childish delivers freestyle banter over memorable ATL classics.
Lyrically, Childish spazzed all over these freestyles. STN MTN was a short-story of his teenage years in The A, leading up to his hit FX show, 'Atlanta'. Among the freestyles, Childish does provide us with his awkward sense of humor, skits, and signature melodies like his rendition of Usher's 'You Don't Have To Call'. While it wouldn't be difficult at all for Childish Gambino to land the sampling rights for all the Atlanta hits, it was one of the last DJ Drama Gangsta Grillz tapes ever made. – Bryson Boom Paul
Rick Ross – Rich Forever (available on Datpiff)
Rick Ross wasn't considered a mixtape artist on the level of a 50 Cent or a Lil Wayne but when he released his Rich Forever mixtape in 2012, that changed the perception forever. The project, which boasted guest appearances from Diddy, 2 Chainz, Wale, John Legend, Nas, Kelly Rowland, Styles P, Birdman, Meek Mill, French Montana, Pharrell, Future, and more, was essentially an album. The official single 'Stay Schemin' with Drake and French Montana became a staple Rozay hit and even peaked at #58 on the Billboard Hot 100. Many Ross fans regard the tape as one of the best projects of the MMG rapper's career. No wonder that it served as the perfect setup for his 5th album, God Forgives, I Don't. The fact that Rich Forever is still not on streaming platforms is disappointing. – Navjosh
Lupe Fiasco – Fahrenheit 1/15 Part II: Revenge Of The Nerds (available on Datpiff)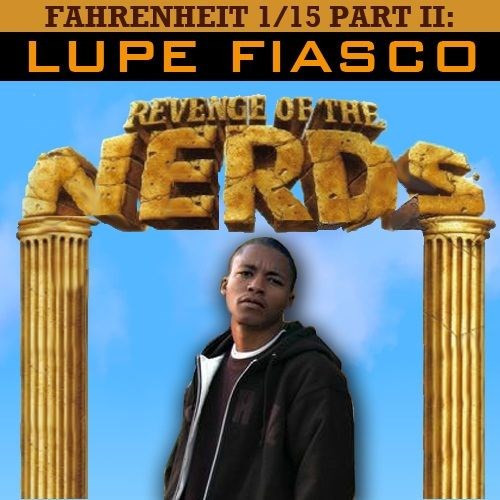 For a few years now, Lupe Fiasco has been into ventures and investments outside of music and after leaving Atlantic Records and going indie, it feels as though he's in the final stage of his music career as we know it. His last album DROGAS Wave, though incredible, didn't get anywhere near the attention it deserved. It's a great contrast with a time that Lupe was one of the hotter prospects out and being called "the greatest writer of our time" by Hov. Lupe's first album Food & Liquor from 2006 is considered a classic but what too many don't know is that before it came a trilogy of mixtapes called Fahrenheit 1/15 in three separate parts: The Truth Is Among Us, Revenge Of The Nerds and A Rhyming Ape, respectively. In all seriousness, we'd love all three of these tapes on streaming services, but for the sake of not taking up 30% of this list, we've chosen part 2 to reflect our desire. Too often when I tell people that Lupe Fiasco is who I have at the top of my personal Best MCs list do they look confused. Despite an album discography filled with arguably four classic albums, some of Lupe's better and more free lyrical work in the form of freestyles comes with this tape, over some popular instrumentals too. One way to revitalise things for him and get himself some of the respect he deserve would be to do his best to make this available for fans to show just how good he has been for just how long. – Akaash Sharma