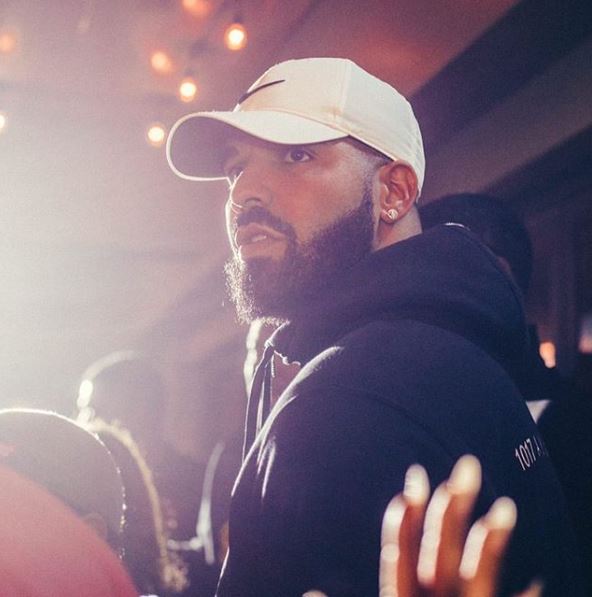 Drake has unveiled a brand new song 'War' just in time for the holidays.
Quite a few snippets of new Drake music have been making their way online as of late. We heard a good chunk of a song tentatively titled 'Organisation' a while back and Future also took to Instagram to preview a new collab potentially from What A Time To Be Alive 2, also potentially featuring 21 Savage.
The most intriguing snippet that surfaced has been the one where Drizzy uses a UK Drill flow over a UK Drill beat and raps about making amends with The Weeknd. Since he revealed that he's finishing up his new album, we assumed it'd be a while before we heard it.
However tonight, Oliver El-Khatib drops a collaboration project with Tokyo based brand Kuumba International called EL-KUUMBA TAPE VOL. 1. In the trailer he posted on Instagram earlier tonight, it sounded like the same UK Drill instrumental that Drake rapped over and it turns out it was. The full song 'War' appears on the tape which you can stream below — Drizzy's track appears at the end. "I don't do well with people making disses and making threats," raps Drizzy on the track which is full of Instagram caption raps.
Along with the song, the Toronto superstar has also shared a music video. Watch it below.
UPDATE: The previous version has been taken down and now a "new version" has been uploaded. What's the difference? The cameo from the Toronto "chair girl" has been removed.
The 19-year-old, whose name is Marcella Zoia, threw a chair off the 45th floor of a Toronto high-rise back in February. Since then, she became known online as the "Chair Girl." After gaining a lot of attention as well as public outrage from her stunt, she pleaded guilty to causing danger to life last month.